Summer Storage for Students: A Guide to Storing Your Items During Break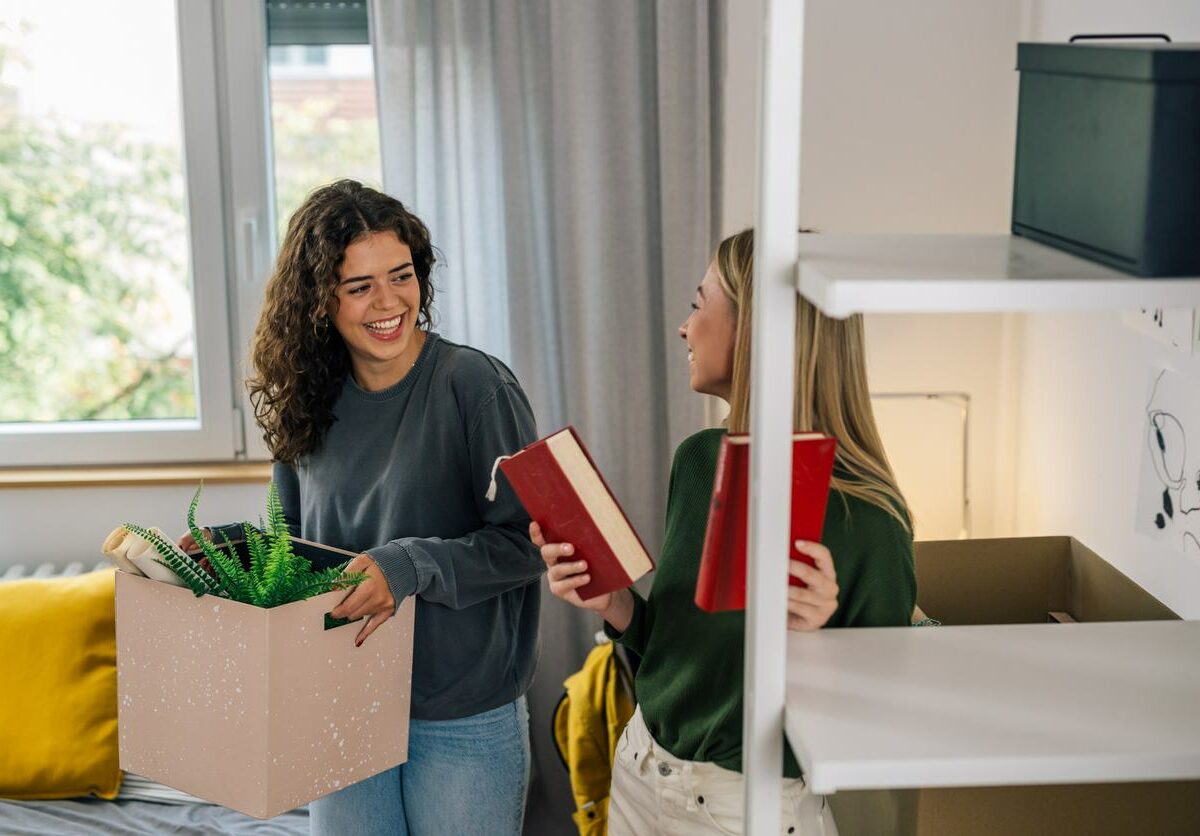 As the end of the semester approaches, it's time for a well-deserved break. After all the sleepless nights studying, the stressful tests, the exhaustive presentations you've given—your rest is well earned.
But before you can head off campus for summer, there's one more hurdle to overcome: where does all your stuff go over the break? As you transition from the spring to the fall semester, chances are you'll have a different housing situation when you return to campus next term. On one hand, you could rent a moving truck, pack all your belongings inside, drive hours home, unpack everything, and then do it all over again a few months later. Or, you can rent a student storage unit at a Five Star Storage facility near your college campus to keep everything organized while you're away – the choice is yours.
While we may be a little biased toward the latter solution, Five Star Storage wants the next generation of professionals to succeed and thrive, which means helping them at the educational level. We might not be able to teach you about mechanics or engineering, but we can give you everything you need to know about car storage, how to store furniture, and anything else you'll need to put up your belongings in student storage for the summer.
How to Store Furniture
Storing furniture during a college break requires careful planning and preparation to ensure everything is still in good condition and protected until you return.
First, you need to clean your furniture by dusting, vacuuming, and polishing the surfaces as needed. It's also at this point that you should disassemble or remove parts for greater ease of storage and later reassembly. Label as needed so you know what part goes where.
Once that's done, wrap and protect your furniture against dust, dirt, and moisture using items like plastic wrap, bubble wrap, furniture blankets, or moving pads, all of which are available at most storage facilities or hardware stores.
When the time comes to actually store everything, do so diligently and carefully. You may stack certain types of furniture on top of each other, but don't do it if you think anything could get damaged over the course of the moving process or while it's waiting for you to return. This is another reason why you're better off disassembling large or bulky items as much as possible. If you do stack furniture, place heavier and more stable items on the bottom with lighter or more delicate pieces up top.
Car Storage Options for College Students
Unless you have a specific permit that allows your car to stay on campus for the duration of a break, chances are you need to move it somewhere else. Street or other forms of public parking can become expensive very quickly, and are often limited by hours of operation.
If you need to leave your car somewhere safe for a while, your best bet is to find a reliable facility that offers vehicle storage. These self storage facilities often have one or more of the following options for you to consider: outdoor storage, covered storage, and indoor storage, each providing a different level of protection from the elements, in order from most to least vulnerable. No matter the type of storage you select, wipe down your vehicle and clean out any trash from the inside. In addition, keep up with regular maintenance throughout the year to ensure your car or truck is always in good working order.
The best part about utilizing vehicle storage? Most rental agreements are handled on a month-by-month basis, so if you aren't roped into a long-term contract if you find you need your car back sooner than expected.
The Benefits of Climate Controlled Storage
Climate controlled storage is simply a type of student storage that controls the temperature of the environment inside the unit. This can prove an invaluable upgrade if the types of belongings you intend to store are sensitive to extreme temperatures, like melting electronics or fraying artbooks.
We encourage climate control for anyone who intends to store belongings during the more intense weather months of the year, such as those hot summer days that you might be away at home between school years. A hundred days of hot weather can do a lot of damage to an instrument or other sensitive item, even if it is indoors.
Dorm Storage Tips
In the instance that you have the opportunity or need to stay on campus during the break, we want to make sure you're not left out. While we're full of advice on the best methods and techniques for storing your belongings on break, we want to also provide a few dorm storage tips you can take with you into the break, or even the new semester.
3 Dorm Organization Hacks
Utilize vertical space. Dorm rooms are often limited in floor space, so do what you can to think outside the box and use every square inch of space above, below, and inside of other objects. Invest in wall-mounted shelves, over-the-door shoe hangers, hooks, pegboards, bookshelves, and other storage units with vertical applications. You can also store unused items in traveling bags, below your bed, or in vacant desk/dresser drawers.
Multi-functional furniture. Nowadays you can often find furniture that operates on several levels to maximize space and function. For example, a bed with built-in drawers, a fold-out desk, foldable chairs, a collapsible desk, or an ottoman that doubles as a small storage unit for blankets or spare pillows. Consider furniture pieces that can be easily rearranged or transformed to suit your changing college student storage needs.
Make the most of bins and baskets. As part of any good organized setup, we encourage you to make a habit out of designated bins and baskets for separating various things you need to keep apart, such as clothes, accessories, or stationery that can easily get tangled or bundled together. This is a quick and easy way to avoid a lot of unnecessary chaos. You can make them color-coordinated, too!
College Student Storage Solutions with Five Star Storage
Dealing with packing, organizing, and storing is often the last thing a college student wants to deal with after struggling through midterms or finals. Five Star Storage will make it easy for you: with our reliable storage facilities at your back, you don't need to worry about the state of your belongings once you step off campus. With locations in Minnesota, Montana, North Dakota, and South Dakota, we always strive to provide convenient, affordable self storage solutions to college students, business owners, and residents alike.
If you find yourself with any questions about our policies, amenities, or the storage rental process, give us a call or stop by your nearest Five Star Storage facility. Take the stress out of moving and enjoy your summer break with student storage solutions to meet your needs.
More From Five Star Storage