Self Storage Facilities in Bismarck, ND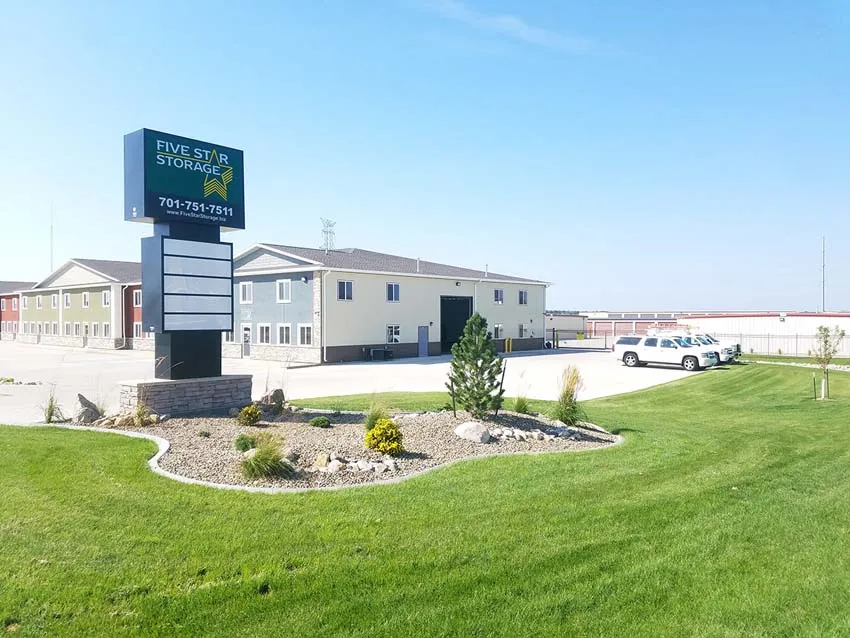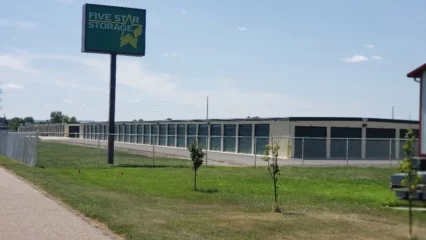 Self Storage in Bismarck, ND
As one of the largest cities in the state and the state capital, Bismarck, ND, is home to around 73,000 people, and we're proud to serve the city here at Five Star Storage. Full of amenities, educational opportunities, and employment options, Bismarck is not only a practical place to live, but also full of those unique restaurants, shops, and more that make it truly feel like home.
Whether you're totally new to Bismarck or have been living or working here for decades, we're happy to help you find the perfect self storage solution when you find yourself in a pinch. We offer vehicle storage and storage units in Bismarck, ND, and proudly serve individuals and businesses at our facilities. We also offer self storage options suitable for student storage in Bismarck, ND!
Climate-Controlled Storage in Bismarck, ND
We're no strangers to extreme weather here in Bismarck. Although North Dakota is best known for its harsh winters, even our summer days can reach the extremes. In these conditions, it can be challenging to know where to store your temperature-sensitive items, like appliances and wooden furniture.
Get temperature-regulated storage at Five Star Storage at our Hamilton Street storage location. These storage units, available in a range of sizes, allow you to essentially have access to heated and air-conditioned storage spaces so you don't have to stress when the outdoor temperatures hit their highs and lows.
Drive-Up Access Storage in Bismarck, ND
Take on your big move with a little extra help from our drive-up access storage units in Bismarck, ND. These units allow you to pull your vehicle or moving truck right up to your unit and load and unload your boxes, furniture, and more directly in and out of storage. These units are also a convenient option for anyone just wanting to make storage unit stops extra quick, even if you only have small items in storage.
Drive-Up Climate-Controlled Storage in Bismarck, ND
In addition to traditional drive-up storage units, we're proud to offer climate-controlled drive-in storage units in Bismarck. Rather than roll up doors, these units feature paneled insulated garage doors that keep your items protected from the extreme cold and hot temperatures that North Dakota can bring. Drive-up units are great for storing heavy boxes, large furniture, and items you plan to visit often. With climate-controlled capabilities, these specific units can also be a storage solution for vehicles including classic cars, ATVs, work trucks, motorcycles, and more. Contact us today to see if a drive-up, climate-controlled unit is the storage solution you need.
Bismarck, ND, Boat, RV, and Car Storage
Wishing you had a better solution for car, RV, or boat storage in Bismarck, ND? Come on over to Five Star Storage! We have secure indoor and outdoor parking solutions across our Bismark facilities, so you can get your vehicle into a secure new parking space without stressing. Indoor vehicle and boat storage is offered at both of our Bismark self storage facilities, while our Hamilton Street Facility in north Bismarck has uncovered storage and offers covered RV storage solutions.
Self Storage Facilities in Bismarck, ND
Pick out your storage unit or vehicle space at Five Star Storage today. Choose one of our Bismarck, ND, self storage facilities to get started:
Rent Self Storage in Bismarck, ND, today at Five Star Storage! 
Starting a storage unit or vehicle storage rental is easy at Five Star Storage. Just choose your preferred storage location in Bismarck and view our available units to start a rental. If you run into questions or just want more guidance on renting self storage, just give your preferred facility a call.