How Do Storage Auctions Work?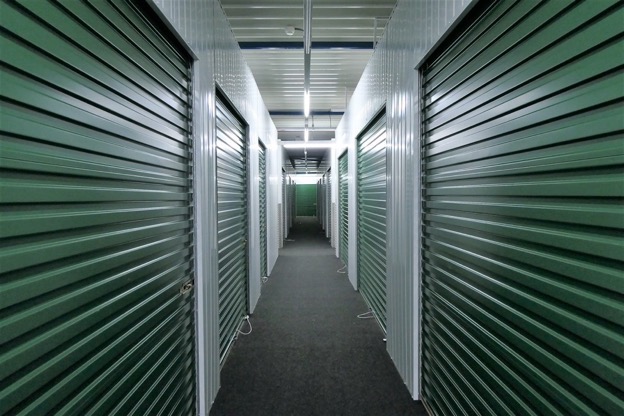 Have you ever wondered what happens to a storage unit if it is abandoned or goes into lien? If you're a fan of the TV show Storage Wars, you're familiar with the process of storage auctions. However, if you haven't seen it, this is likely a new concept. While the reality of storage auctions is a little less dramatic than you might see on TV, every storage operator has storage auctions—including your friends at a Five Star Storage facility near you.
Today, Five Star Storage solely operates auctions online, but there are still storage operators that have in-person auctions. As such, we've collected information for both online and in-person auctions below.
What is a storage auction?
Storage auctions are a way for a storage facility to sell items in a unit that has been abandoned to clear out the space and rent it to a new tenant. They're similar to a typical auction in the fact that bidders go head-to-head in buying the unit. However, unlike other sales, items aren't sold individually, and you'll only get a quick look into the unit rather than seeing everything up close before placing your bid.
How do storage auctions work?
The process of a storage auction varies from one facility to another but generally follows a similar process. You'll encounter a variety of patrons at storage unit auctions, including those who are seasoned veterans and know what they're looking for and those who are new to the world of storage auctions. No matter the group you fall into, these tips from Five Star Storage will help you prepare for an auction and understand how the process works.
Register Before the Auction
Whether on the morning of the auction or online in the days prior, you'll need to register to participate in the event. You'll be informed of the rules of the auction and given a number to bid with. The process of registering will be different from one facility to the next, so be sure to contact the property manager if you have any questions.
Bid on Units
For in-person storage auctions, you'll travel with the group of other participants to available units and be given the opportunity to bid on a unit. Bidders will bid on an entire unit rather than individual items. The auctioneer will start bidding at a set price, allowing bidders to increase their offer over a short period of time. After a short period of time, the highest bidder will win the unit. The price of units can vary greatly from just over $100 to nearly $1,000. Because you're not able to look at individual items, you'll need to base your bid on what you can see from looking into the unit when the door is opened.
Pay and Empty Your New Unit
The winning bid is required to be paid upon the completion of the auction and the winner must clear the unit, usually within 24 to 48 hours. You may also have the option to rent the unit under your name if you're not able to empty it immediately. From there, you'll want to start sorting through the items and decide what would be worth selling and what you should donate or throw away.
Note that if you find a firearm in the unit, it must be turned over to local law enforcement, and if there's a vehicle in the unit, you typically won't have the title, so it will need to be sold for parts only.
Are storage auctions worth it?
Determining whether storage auctions are worth your time and money requires you to look at what you want to get out of them. If you're interested in a quick way to make money, this likely isn't it. After winning an auction, you need to take time to clear out the unit and sort through the items you've won. Once you know what you're working with, it's your choice of how to sell the items, either by hosting an auction of your own or selling them online through a listing or buy and sell group.
But there are those who do make their income from storage auctions. So, if that's your dream, it is a possibility.
Online Storage Auctions
Storage auctions don't just happen in person. Some facilities also offer the option of an online storage auction. During an online auction, you'll be shown a photo of the available unit to get an idea of what's inside, and just like an in-person auction, you'll bid on the whole unit rather than individual items.
Online storage auctions are a great option if you'd like to bid on units at multiple self storage facilities or don't live nearby. If you win a unit, you'll be able to confidently make the drive to a facility knowing you'll have items waiting when you arrive, rather than risking an in-person auction where you may leave empty-handed.
Five Star Storage Auctions
Interested in trying your hand at a storage auction or just want to see one in action? You're in luck! Five Star Storage hosts storage auctions regularly throughout the year on the website StorageAuctions.com. Just create an account, add payment information, and browse available auctions near you. It's that simple.
If you're interested in additional information, reach out to your nearest Five Star facility in Minnesota, North Dakota, or South Dakota and contact the property manager for more details.
More From Five Star Storage