How To Keep Clutter From Accumulating in Your Home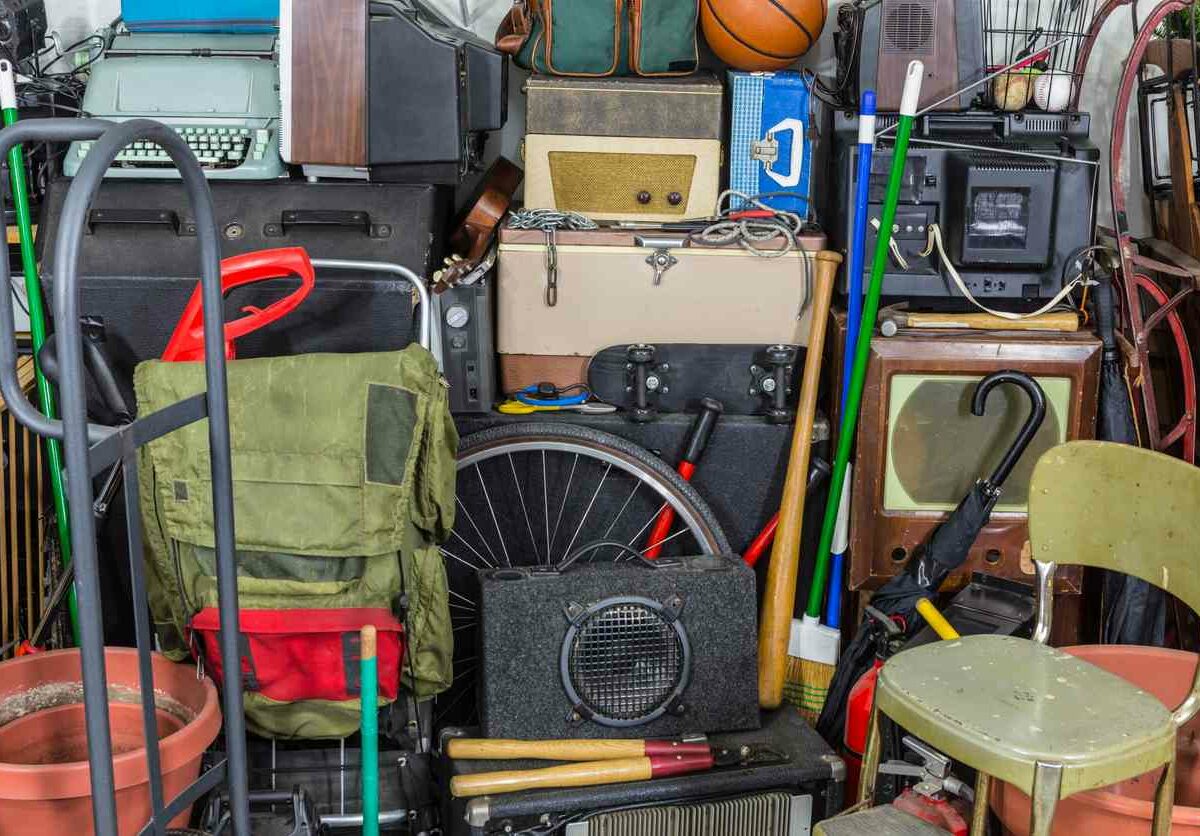 Whether you've been in your home or business space for decades or just recently moved in, it can be easy to let your belongings take over your space. Routinely decluttering can help keep your items organized and under control, however it can be a daunting task to get started on. This guide from the experts at Five Star Storage has tips to kick off your decluttering project.
Create a Timeline
The great part about decluttering your own space is being able to set a timeline that works for you. If you have a small space or only a few rooms to tackle, you can likely take care of the process over a few days or long weekend. If you're working on your entire home, 30 days may be a more realistic timeline. Depending on your schedule, you may be able to work on decluttering during the week or you may have to wait until the weekend to make progress.
Set a timeline that works for you without stretching it out too long. If you spend weeks without progress, it's easy to lose motivation. Breakdown what spaces you need to declutter and create a plan from there, but be sure to leave a buffer in case something gets off track. When creating a timeline, we recommend starting with small tasks so the progress you make keeps your momentum going.
Take It One Room At a Time
It's important to not overwhelm yourself with taking on too much at once. Start with one room or zone (kitchen cabinets) and complete the job before moving on. Decluttering your entire space in one go can be daunting and often leads to half-finished work in rooms. If you're not sure, make a checklist of what you hope to accomplish in each room and start with an area that is manageable such as your mudroom or foyer.
Sort Items Into Categories
Once you've picked a room to start in, it's time to declutter your space! Grab containers to sort your items into depending on the action you plan to take. We recommend bins for:
Put Away – These are items that have a dedicated space to be stored and simply need to be put back
Fix – Items that require fixing may include a shirt that needs a new button or a favorite pair of shoes that need to be resoled
Recycle – If you have old schoolwork or documents you no longer need, plan to recycle them
Donate – Your donate pile should be items that are in good condition but no longer serve you and can be given to a charity or another person
Trash – Items that are broken or worn out and need to be replaced or trashed
Try to make a decision on every item as you pick it up. If you're not sure, you can add an additional tub of items you plan to come back to. However, don't put this task on the backburner or these items will soon become clutter again.
Put Away 5 Items Every Day
One of the most important steps in keeping your space clean is decluttering regularly. When you take time every day or every few days to place remotes back on side tables, books back on bookshelves, and clothing back in your closet, it eliminates the need for a deep clean when things become too overwhelming. Set a goal for the number of items you want to put away each day. Start small by simply picking up toys on the ground or making sure your sink is empty at the end of each day.
Utilize a Self Storage Unit
Self storage units are a great place to store items that aren't needed in your home year round such as holiday decorations, winter clothing, and camping gear. Removing these items when they're not in use is a simple way to free up additional storage space. Many storage facilities, including many Five Star Storage locations, also have options for car, boat, and RV storage.
In addition, self storage can be a convenient option if you need a place to store belongings during the decluttering process.
Seasonal Clothing and Décor
Storing items you want to keep but aren't currently in use is an easy way to create more space in your home. Rent a self storage unit to keep winter clothing, decorations, and gear organized during warmer months. When temperatures cool, you can seamlessly swap out your belongings, placing summer clothing, sports equipment, and camping gear in storage until you need them again. This also allows you to take a look at your items when you're packing them away to identify anything that needs to be fixed, donated, or trashed.
Vehicle Storage
Similar to storing seasonal items, placing a vehicle in storage during the offseason can free up valuable space in your garage or driveway. Placing your boat in storage during winter months can help free up space in your garage for a snowblower, snowmobile, and other cold weather equipment. It can also be a great solution to getting extra vehicles out of your driveway if your decluttering project leads to selling items at a yard sale.
Business Storage
If your in-home office is becoming cramped with boxes of documents or inventory from your startup, commercial self storage can provide a great solution to keep your home and business spaces separate. Rent a small storage unit for inventory and shipping supplies to save on expenses if you're not yet ready to move into a storefront.
Find Self Storage Solutions at Five Star Storage
Reclaim your space with the help of self storage at Five Star Storage. Our variety of storage unit sizes can meet your needs, big or small. Rent a storage unit to help create space while you work through your decluttering project, or keep it year-round to keep items organized outside your home. Our flexible month-to-month leases make it easy to rent storage space for exactly the amount of time you need.
Find a Five Star Storage facility near you in Minnesota, South Dakota, North Dakota, or Montana and get started on your decluttering project today!
More From Five Star Storage