Tips for Moving Into Your First Apartment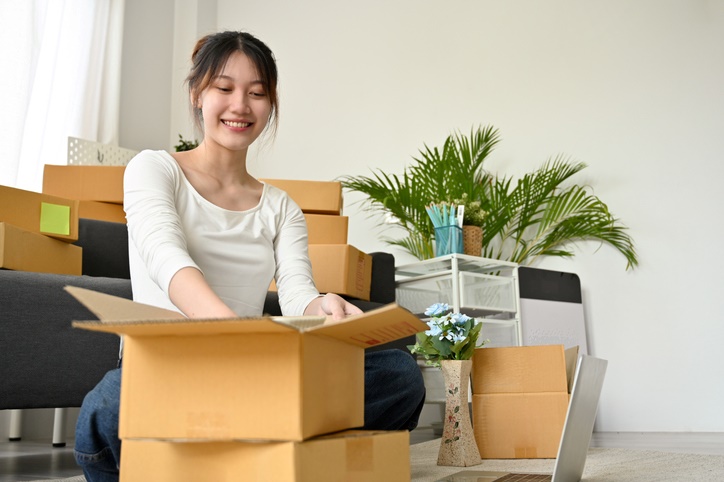 Moving into your first apartment can be both thrilling and nerve-wracking. On the one hand, you're excited to have a space that reflects your personality and style. But while that may be the case, moving can also often be stress-inducing, from packing your things to coordinating with movers and setting up utilities. There are also many financial considerations to keep in mind, such as rent, bills, packing supplies, and other unforeseen costs.
Balancing your excitement with proper planning and organization is essential to make the transition smoother and reduce stress. With Five Star Storage's tips, moving to your first apartment doesn't have to be daunting. This guide will cover everything you need to know, from packing up your things and moving out to settling in and starting a new chapter of your life.
Budgeting for Your Move: How to Estimate Costs and Save Money 
Estimating costs and budgeting is crucial to avoid overspending or running out of funds when planning a move. Consider several expenses, such as hiring movers, buying packing materials, renting trucks, and deposits for new utilities or housing. Finding the best deals by researching all of your options and comparing prices is essential.
Additionally, selling or donating items you no longer need can help reduce the cost of moving. In general, planning and booking in advance can also help you save money, as prices may increase if you wait until the last minute.
Renting a storage unit from Five Star Storage is a practical way to save money and get the most out of your new home during a move. It lets you declutter your living space, stow away items you don't need, and have a secure place to store belongings as you transition. Five Star Storage offers many amenities such as no deposit, making renting a storage unit even more cost-effective. Proper budgeting and estimating anticipated costs are crucial to ensure a smoother, stress-free move.
Finding the Right Apartment: Location, Amenities, and Budget 
When searching for the perfect apartment, there are many things to consider, such as location, available amenities, and budget. Location is essential because it affects your commute time and proximity to necessary services like groceries, hospitals, and schools. Amenities such as a gym or laundry room can enhance your living experience but may incur more costs. Sticking to your budget is critical to avoid financial stress. Researching neighborhoods, visiting apartments in person, and reading reviews before deciding can also help you make the right choice.
Preparing for Your Move: Planning and Being Organized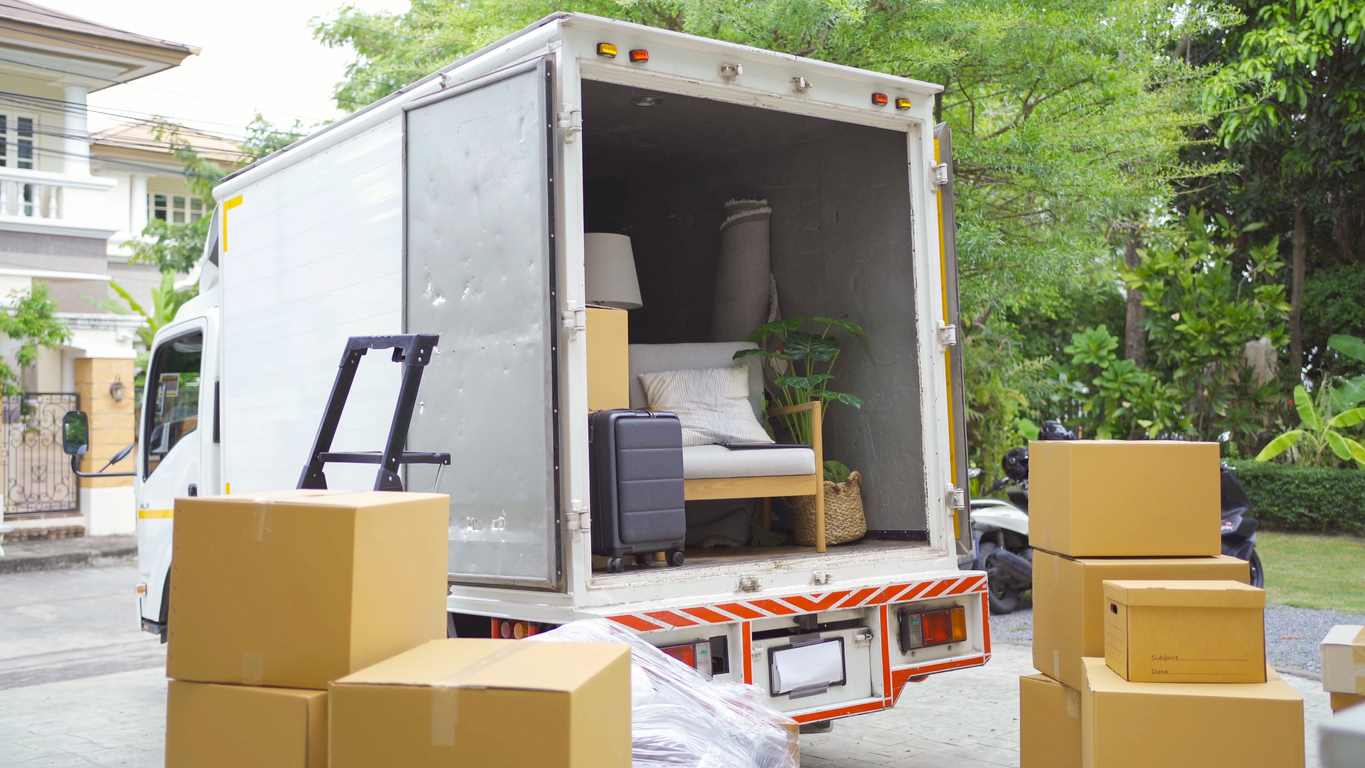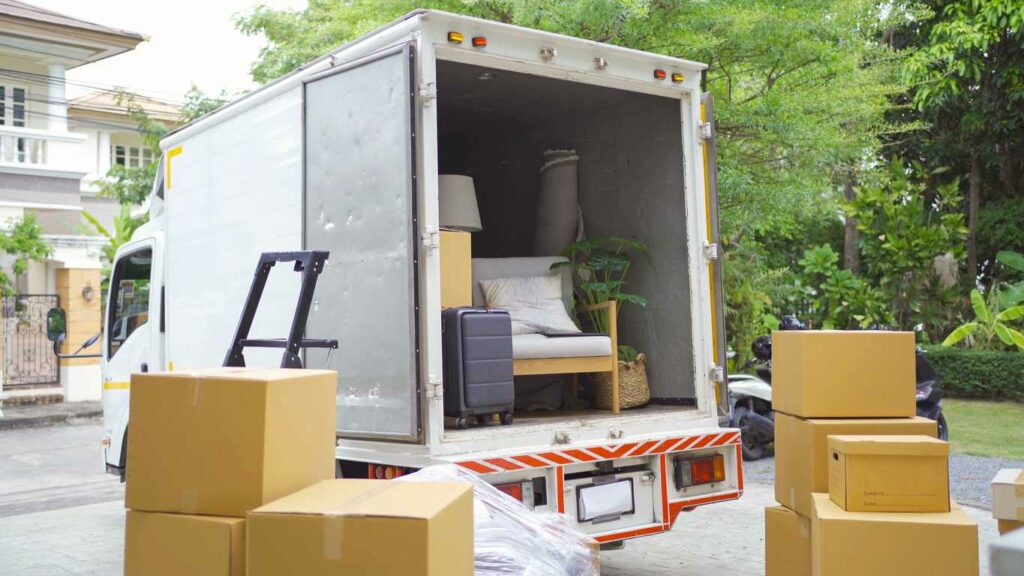 Moving to a new home can be challenging and stressful, but proper planning and organization can help make it a seamless transition. Creating a timeline with important dates like scheduling movers or packing up specific rooms can keep you on track and focused. Decluttering is crucial too; sorting items into categories such as sell, donate, and discard eliminates unwanted things and frees up space. Labeling boxes with info about its contents and location can streamline the unpacking process. Updating your address with relevant agencies ensures you receive all mail.
If you're looking for a convenient and secure storage option for your extra things, Five Star Storage has you covered. Reducing clutter before you move makes packing easy and gives you more room to work with while transitioning. Preparing for a move takes execution, but staying organized is a positive experience. Planning, decluttering, labeling, and updating addresses can reduce stress. Rent a storage unit from Five Star Storage for peace of mind. Proper planning and organization can make your move manageable and stress-free.
Moving Day: Staying Prepared and Flexible 
Moving can be a stressful and chaotic experience, but there are steps you can take to make it go smoother. An apartment moving checklist of tasks, such as confirming movers and disconnecting utilities, can help ensure you remember everything. Flexibility is also crucial, with contingency plans and a bag of first-time apartment essentials like toiletries and important documents. Renting month-to-month storage from Five Star Storage can give you the flexibility and space you need, helping to reduce clutter and confusion during your move. By staying prepared and flexible, you can simplify the moving process and reduce stress.
Settling In and Making Your Apartment Feel Like Home 
Moving into a new apartment and making it feel like home can be exciting, but the process of actually getting everything done can be overwhelming. Thankfully, there are a few ways to make yourself feel more comfortable when moving into a new apartment. Once you've moved in, start unpacking and organizing your belongings and establishing a routine. Personalize your space by adding decorations that reflect your style, such as paintings or framed photos, and bring life to your new home by adding plants.
Creating a cozy atmosphere with scents like candles or essential oils can also help you feel more relaxed and at ease. Consider hosting a small get-together with friends or family to break in your new space and create memories. Practicing self-care and finding ways to unwind and relax in your new apartment is essential. By settling in and personalizing your space, your new apartment can transform into a cozy, welcoming home that feels like yours.
Embracing the Excitement of a New Chapter in Your Life at Five Star Storage 
Moving into a new home is an exciting way to embrace the start of a new chapter in your life. It can also be overwhelming, but you don't have to go through it alone. Renting a storage unit from Five Star Storage can make moving more accessible and less stressful. Our secure and affordable self-storage options come in various sizes, including climate-controlled units and drive-up storage options that make shifting living spaces smoother.
With flexible rental terms that cater to your needs, it's easy to transition into your new space. Our team of friendly professionals is always available to answer any questions and help you choose the proper storage unit for your specific needs. Embrace the excitement of a new chapter in your life with confidence and peace of mind by choosing Five Star Storage. Locate the closest facility to you to get started today!
More From Five Star Storage