What to Look for When Renting an Apartment
Finding an apartment right now can be tricky. But with the help of self storage, you can make even small apartments work for you. Here's how.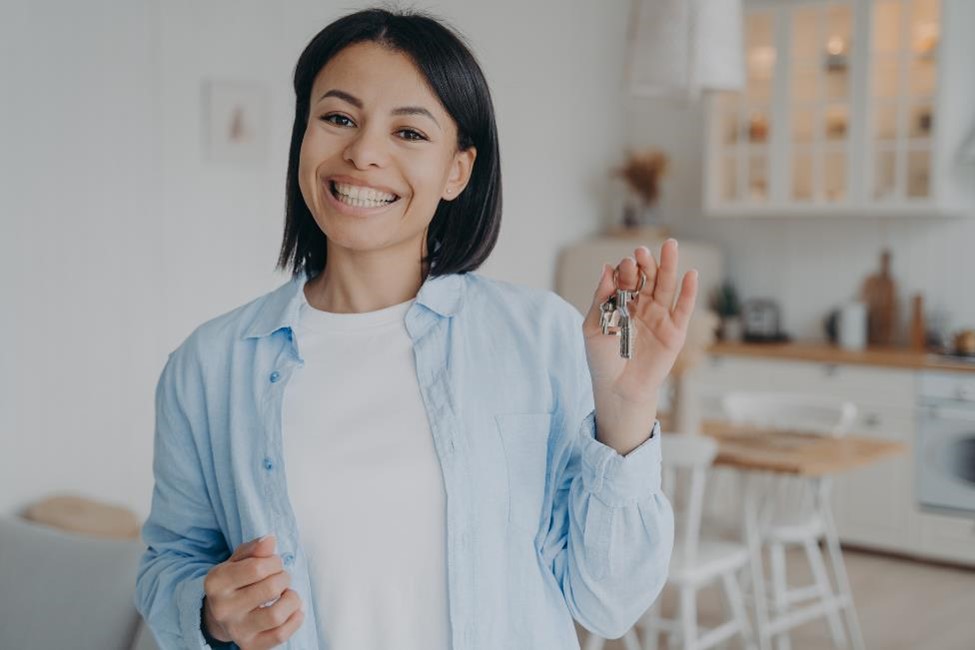 Apartment hunting can be an exhausting, tedious, discouraging ordeal nowadays, both because there are too many options, yet not enough that meet what we need. From timing to location to pricing, it is easy to run into uncertainties during your apartment search.
We at Five Star Storage want to guide you on what to look for when renting an apartment, what to ask when renting an apartment, and show you how it doesn't need to be as frustrating as it probably feels. Plus, we've got a not-so-secret solution to apartment storage problems: self storage near you. Let's get started.
Location
You know what they say about location: it's important enough to repeat it a few times. When you're looking for a new place to live, it's important to consider all of your options. Here are a few questions to consider when perusing your available options.
How close do I want to be to work or school?
How important is public transportation?
What kind of environment do I want to live in? Urban, suburban, rural?
What are the amenities that are most important to me? A grocery store, shopping mall, movie theater nearby?
How much noise can I handle? Traffic noise, people noise, etc.?
What is my budget?
Do I want to live in a building with other people or have my own space?
Depending on the nearly endless variety of answers to the above inquiries, the type of home you're looking for can fluctuate massively.
Size
Let's drill into that ever-important question of sizing. It's not just a matter of available square footage in the apartment, but also shelf space, number of bedrooms, and how much of the available space is delegated to each individual room. If you're the type of person who values ample bathroom space, you'll want to prioritize the amount of elbow room that space has over others, for example.
Utilities
Utilities are an often-overlooked aspect of what to look for when renting an apartment. Different types of utilities may affect your total rent, and some are included with a lease while others are not.
Utilities that are typically included in the rent are water, heat, and electricity. However, some apartments may include other utilities such as internet or cable TV.
Those who are not sure what is included in their lease should ask the landlord before signing the contract. It is also important to ask about any additional costs for utilities, as these can add up quickly over time. For example, some landlords may charge for water usage above a certain limit.
Amenities
Amenities. For many, the amenities are either completely irrelevant to their choice of rental property, or they mean everything. Amenities are the services and attractions offered to residents that aren't specifically related to the unit they're leasing. Amenities can include dog parks, pools, bars, grills, a billiards lobby, a tech room with computers and Wi-Fi, ping-pong tables, sport courts, and much, much more.
Figure out the amenities you can't live without and focus on finding them among your options.
Pricing
None of the above suggestions matter if you can't afford the rental unit, right? But when is the best time to rent an apartment so you're spending both within your means, and for the best deal?
It's your responsibility to consider your income to debt ratio and select a location that won't break your bank. Nowadays, most rental facilities will require that you provide proof of income totaling 2 or 3 times as much as the quoted rent cost, so they are confident you have enough funds to make your rental payments while covering your other expenses.
Generally speaking, quoted prices are higher in the summer and spring seasons, but lower in fall and especially winter, so if you're trying to save money, aim for a move-in date when the prices are lowest. Of course, here in North Dakota, South Dakota, and Minnesota, moving is tricky and unpleasant in the winter, so don't forget that either.
Storage to Ease the Renting Process
If you're currently on the hunt for an apartment, you might find yourself frustrated with current market prices and lack of availability. We've been in a similar position and hope we have provided insight to ease your search, but in case that's not enough, we have another option that should be able to alleviate some of your stress: self storage equipped with security and customer convenience measures that make us the best at what we do.
Self storage comes in many different shapes and sizes. If you're trying to calculate the space you need for different apartment sizes, here's what we suggest as a baseline:
Storage unit size for 1 Bedroom Apartment: 10×10 — For people who don't have a ton of stuff, but still need to offload some of it to make their living situation easier, the 10×10 storage unit is ideal.
Storage unit size for a 2 Bedroom apartment: 10×20 — This storage unit size can hold most regular sized furniture and appliances, as well as an assortment of boxes. If you have a lot of belongings in need of storage, we encourage a larger storage unit instead of needlessly stacking things on top of each other.
Self storage can help you move to a new apartment, and it can also help you to downsize and live with a smaller apartment than what you might want, all by offering attractive features and amenities. Contact us today and explore the best of what Five Star Storage has to offer.
More From Five Star Storage