7 Winter Activities to Do in South Dakota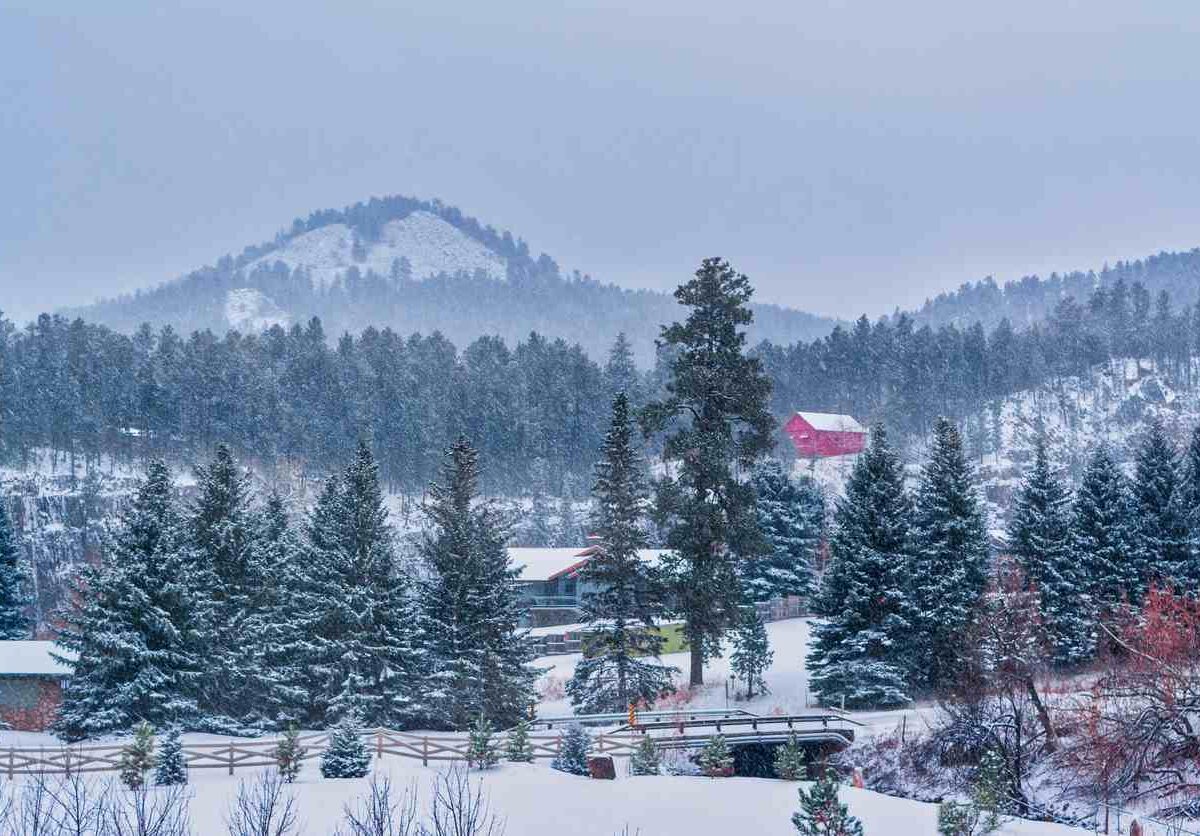 South Dakota is home to some of the United States' most beautiful areas, like The Black Hills, The Badlands, and Palisades State Park. While most people flock to the state during warm months, there's an endless amount of activities and beautiful places to visit in South Dakota during winter.
Holiday Celebrations
If you're wondering what to do in South Dakota during the holidays, there are various events to keep you busy during the season. While South Dakota is famous for its stunning national and state parks, the state hosts a variety of family activities during the holiday season.
Winter Wonderland in Sioux Falls
Families searching for family activities in South Dakota can walk or drive along Falls Park through a dazzling display of lights, wreaths, and trees amidst numerous glowing, frozen waterfalls. Be sure to bring hot chocolate to keep your hands warm while taking in the holiday magic.
Christmas at the Capitol in Pierre
Each year, the stately capitol building becomes a Christmas wonderland as 100 decorated trees fill the rotunda and hallways. This free event welcomes visitors from Thanksgiving up until after Christmas.
Snowmobiling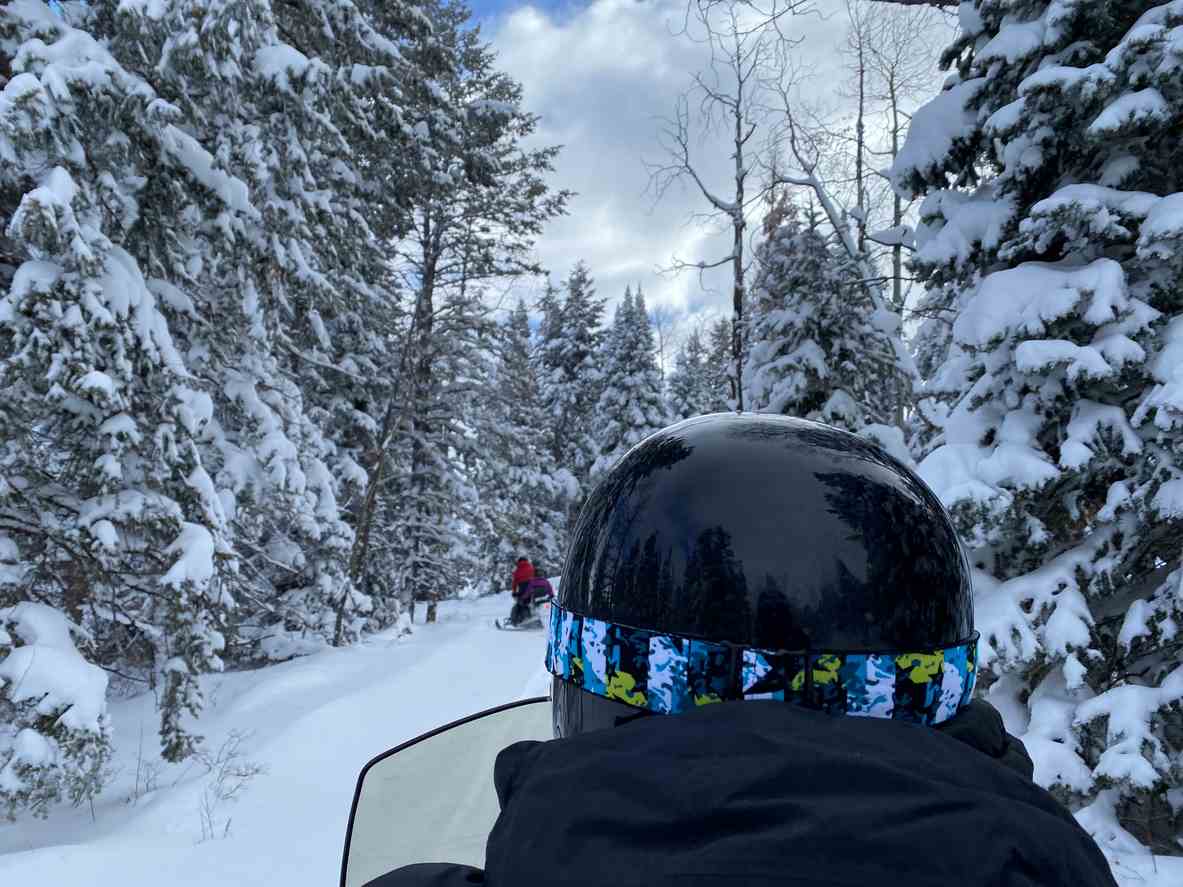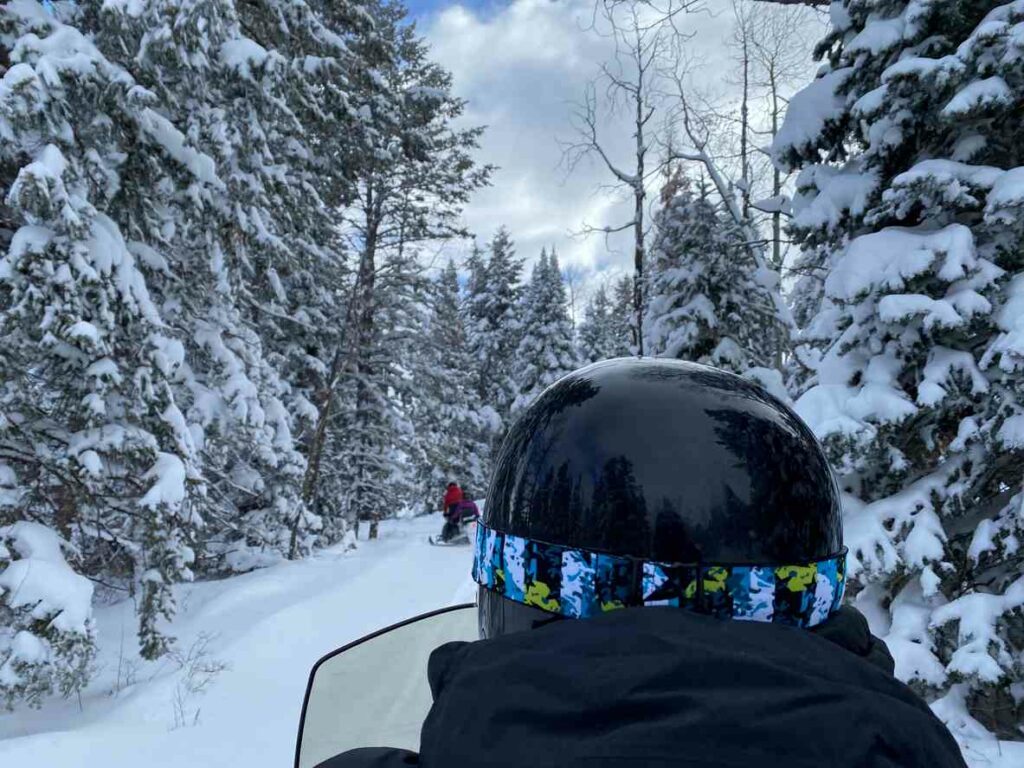 For the more adventurous types, snowmobiling can be a fantastic experience that'll provide you with a thrill while enjoying the beautiful outdoors of South Dakota. Numerous state parks allow snowmobiling. Check out this interactive map to view the trails that span hundreds of miles across the state. If you own a snowmobile,make sure to obtain a license with the state of South Dakota.
There are a variety of businesses dotted across the state that rent snowmobiles and safety equipment and provide self-guided tour information. Make sure to bring a warm coat, goggles, and gloves!
Sledding and Snow Tubing
Sledding is one of the top family activities in South Dakota during winter. Most families agree that a day spent sledding makes for a fun winter memory. Although South Dakota is in the heart of the Midwest, there are plenty of hills across the state that offer a thrilling adventure for kids and parents to enjoy.
Want to go sledding but don't enjoy trudging up the snowy hills? The Great Bear Ski Valley, just northeast of Sioux Falls, has just the place for you. The Kirby Family Tubing Park allows for a fun day sliding down hills, plus riding the lift back to the top of the hill is always a fun moment.
Skiing and Snowboarding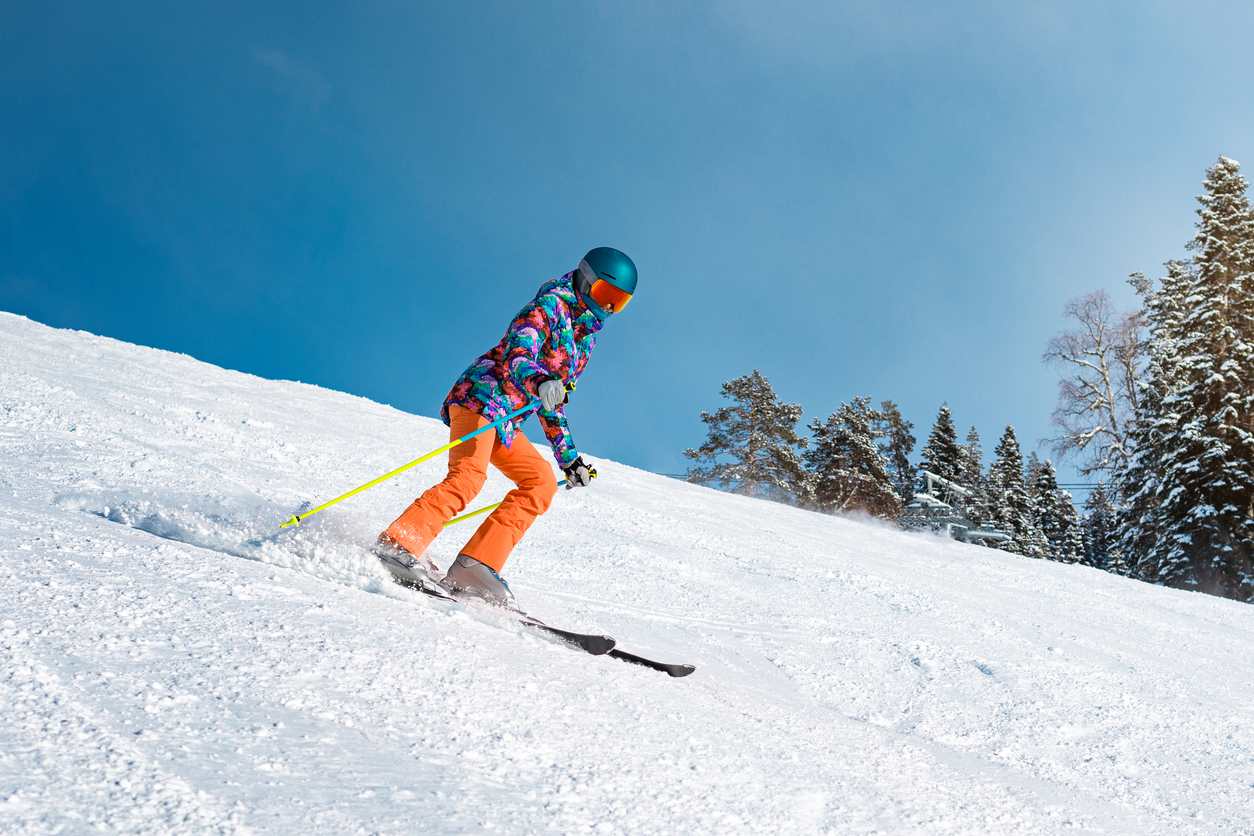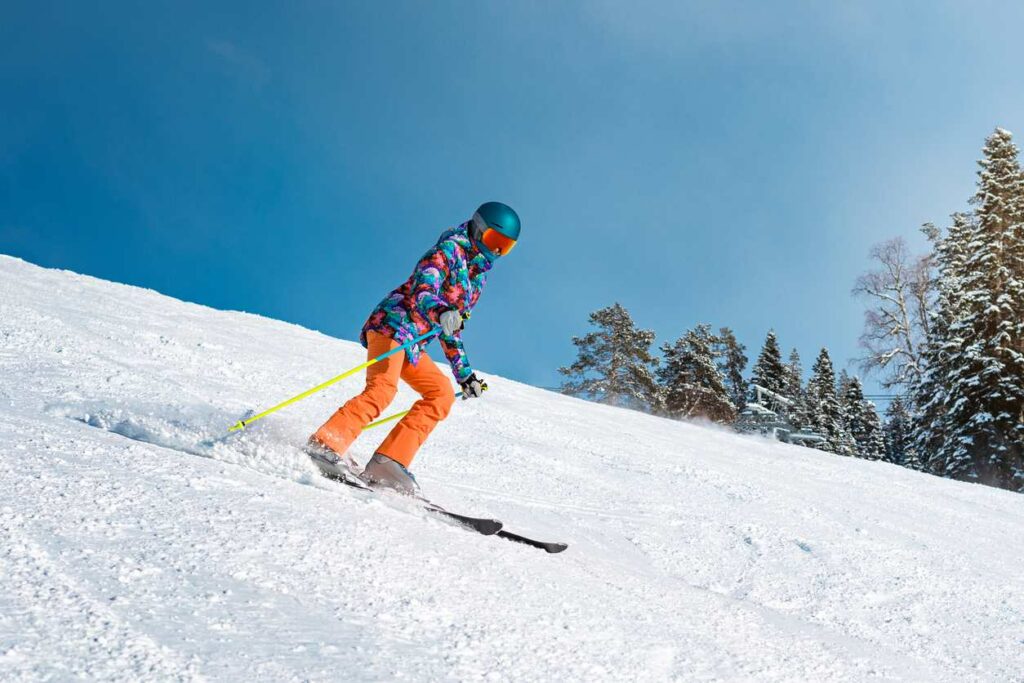 Skiing and snowboarding options in South Dakota are limited compared to more mountainous states, but there are still opportunities for winter sports enthusiasts. The primary destination is Terry Peak Ski Area, located in the Black Hills near Lead. Terry Peak offers a variety of slopes and trails suitable for skiers and snowboarders of all levels. The resort provides equipment rentals and lessons, making it accessible for beginning skiers and snowboarders.
Additionally, Mystic Miner at Deer Mountain, also in the Black Hills, offers more terrain for skiing and snowboarding, with lessons and rentals available. South Dakota typically receives a decent amount of snowfall during the winter months, giving riders many chances to enjoy the fresh powder.
Snowshoeing and Cross-Country Skiing
With a terrain of hills, mountains, and plains, South Dakota offers snowshoers and cross-country skiers a wealth of trail options. The Carson Draw Trail System in western South Dakota contains trails that date back to the 19th Century. Adventurers can escape into nature and find themselves surrounded by open air and towering pine trees.
If you prefer trails near an urban area, check out the Nordic Trail System near Sioux Falls. You can find a variety of trails that range from a half-mile up to five miles. These paths are routinely kept up by the city. Be sure to stay on marked trails.
Experience Summer Vibes at an Indoor Waterpark
If you're looking for a break from the winter weather and wondering what to do in South Dakota with your family, consider visiting WaTiki Indoor Waterpark Resort in Rapid City. This destination provides a taste of summer with its water attractions, slides, and arcade, making it a fun family activity in South Dakota during winter.
After a day spent playing in the water, riding slides, or hanging out at the arcade, head to one of the restaurants for a delicious meal. And when the day is over, you don't even have to worry about packing the kids up. Simply walk a few yards to your hotel room. Five hotels are connected to the park, where guests can receive discounted passes.
Storage Solutions With Five Star Storage
South Dakota is a hidden gem with much to offer visitors and locals. Five Star Storage is proud to have a variety of locations in this beautiful state. For those winter enthusiasts who have outdoor equipment, our storage units can offer a convenient place for you to store bulky skis, snowboards, and sleds. Check out our storage unit size guide and contact us to reserve the unit that will work best for your needs!
More From Five Star Storage