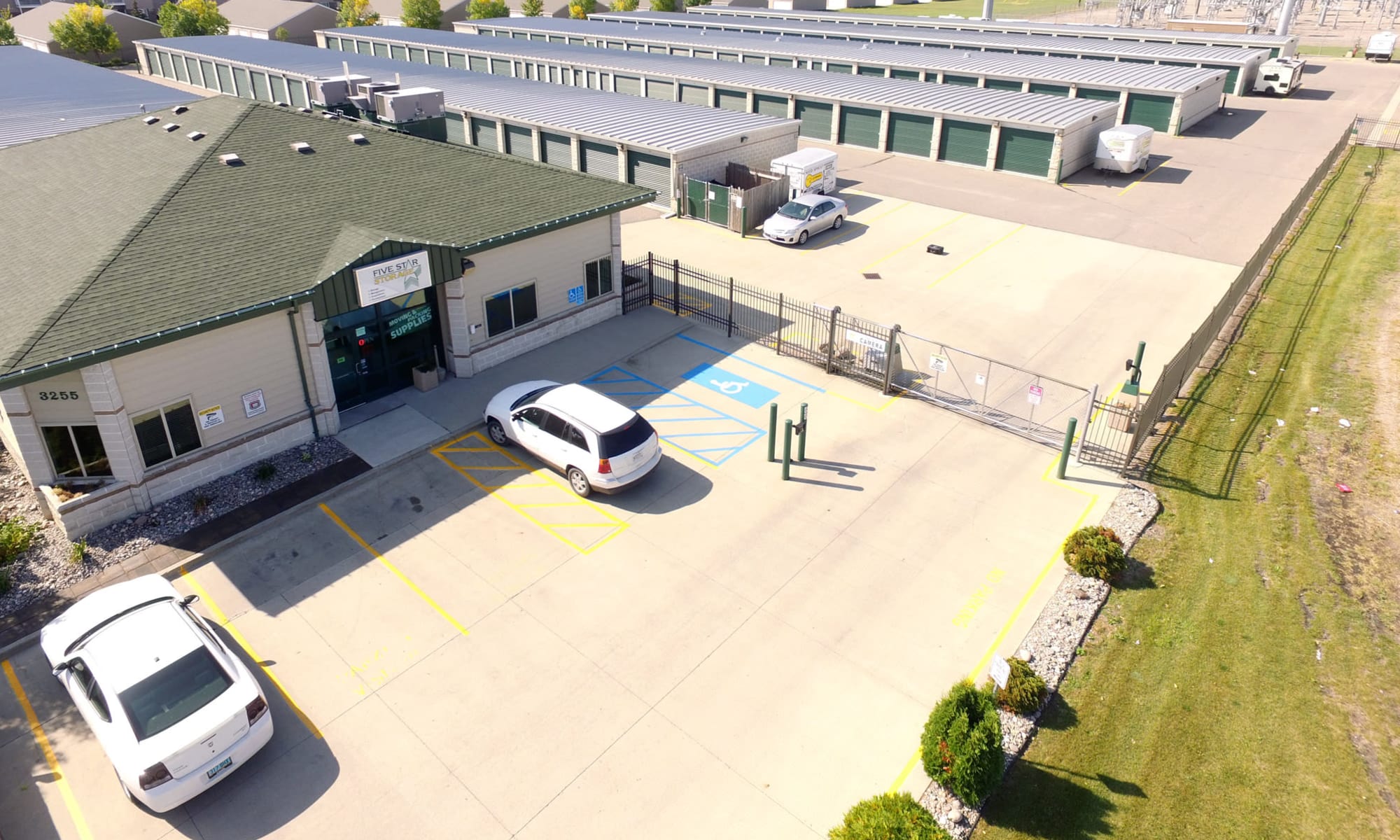 COVID-19 UPDATE
Due to the events involved with COVID-19 and recommendations from local, state and national health departments, Five Star Storage is trying to implement as much social distancing as possible. We encourage our customers to utilize online payments rather than in-person payments. Our team can still assist new customers through sending leases via email and taking payments over the phone. Due to many of our stores having 1 or 2 employees, there may be times our stores are closed during 'normal business hours'. For the most up-to-date information on office hours / closings please refer to our Facebook pages. Here is a link to the parent Five Star Storage Facebook page, www.facebook.com/fivestarstorage. Find your location specific page under "Stores" in the menu or click the following link; https://www.facebook.com/pg/fivestarstorage/locations/?ref=page_internal. The health of our employees and customers will always be a top priority of Five Star Storage. Thank You for your understanding as we along with millions of others navigate these uncharted waters.
Welcome to Five Star Storage
Five Star Storage serves the self storage needs of Fargo, ND, residents and businesses. Our self storage facility saves you time and money with flexible lease terms and a convenient location. Enjoy drive-up access and 24-hour security monitoring.
Exceptional Storage Units
Our storage facility is clean and well maintained to bring you peace of mind. In addition to an excellent list of property features, we also offer a large selection of storage unit sizes. Whether you need somewhere to store your collection, your business needs space to store extra inventory, or the garage is in need of a deep clean, we have a storage unit for you.
RV & Boat Parking
Do you need somewhere to park your RV or boat? Five Star Storage provides vehicle parking onsite. Now you don't have to worry about breaking HOA regulations or taking up too much valuable space in your garage or driveway.
Find out more about Fargo self storage. Speak with a member of our staff to reserve your unit.