Common Questions About Mattress Storage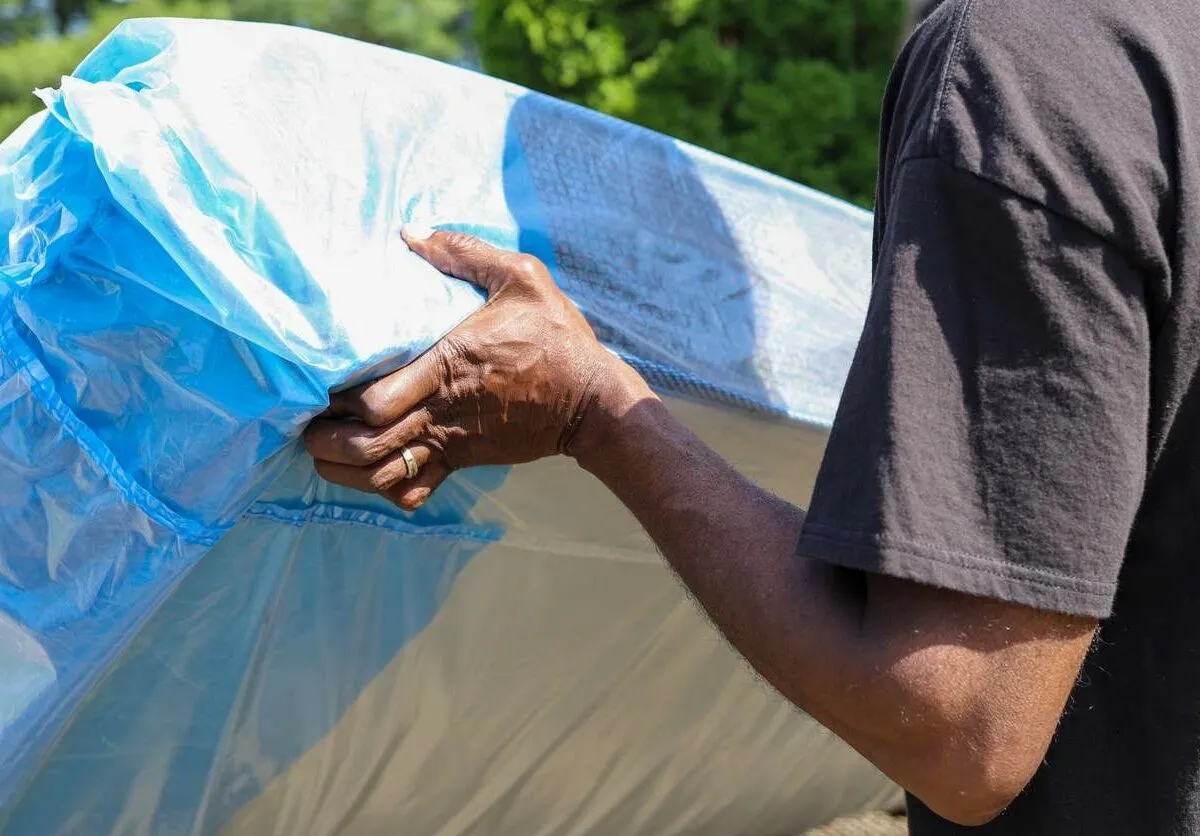 Mattresses are often expensive items that can take up a lot of space in your home. There is no reason to keep a mattress at your home when you aren't using it. Luckily, self-storage options are available to store your mattress until you are ready to use it again.
At Five Star Storage, we have many different storage options available so you can safely store a mattress. We also have tips on storing a mattress in a storage unit and the process of doing so correctly. Common questions we receive include: How do I store a mattress? How do I clean a mattress? How do I wrap a mattress for storage? We have all the answers you need!
How to Store a Mattress
Mattresses can last up to 15 years if they are correctly maintained. It is essential to follow the proper process to ensure your mattress stays in good condition while you store it. The appropriate steps to take before storing include the following:
Clean the mattress
Wrap the mattress in plastic
Store the mattress in a climate-controlled unit.
Once your mattress is inside the storage unit, there are other steps you can take to protect your mattress. Following this process can ensure you protect your investment for many years.
How to Clean a Mattress
The first step to protecting your mattress before bringing it to self-storage is to clean it. Thankfully, cleaning a mattress is easy if you have the right supplies. Necessary items for cleaning a mattress include the following:
A vacuum
Dish soap for any stains
Laundry detergent
Baking soda
Cloths or a sponge
Water
First, you will vacuum the entirety of the mattress, including the sides. Mattresses can accumulate lint and other particles over time, and vacuuming ensures it doesn't stay there during storage. Next, clean any spots on the mattress with dish soap. Finally, use a sponge or cloth to scrub those areas.
The next step is to take baking soda and put the powder on the whole bed. It is ideal to let the baking soda sit overnight. Then, vacuum the mattress again to collect any baking soda left on there. Once you have finished these steps, flip the mattress over and repeat the process on the other side.
How to Wrap a Mattress for Storage
The best way to ensure your mattress stays protected while it's stored is to wrap it in plastic. Not only does this protect it while you transport it to the self-storage facility, it can also protect it while it's stored.
The steps to wrapping a mattress for storage include:
Find a breathable plastic and lay it on an open space on the floor.
Have someone help you place the mattress on the plastic.
Take the sides of the plastic and wrap it over the top of the mattress.
Use heavy-duty tape to ensure you seal the plastic over every area.
Before moving the mattress, ensure there is plastic covering every square inch. If not, use another plastic sheet to go over that area and seal it with tape.
Find a Climate-Controlled Storage Unit
Choosing a climate-controlled storage unit is ideal when storing a mattress. The intense heat or extreme cold could damage its quality. Another benefit of a climate-controlled unit is you won't have to worry about moisture or humidity affecting the mattress.
At Five Star Storage, we have a variety of climate-controlled self-storage units available. If you're unsure what size storage unit you need, check out our size guide.
How to Protect a Mattress in Storage
Once you have prepared your mattress for storage, you can take a few steps to ensure it stays in the best condition possible once you get it to the storage unit.
Lay the Mattress Down Flat
It is helpful to reserve a self-storage unit that is big enough to allow you to lay the mattress down flat. First, lay a protective covering on the storage unit's ground and then place the mattress flat on top of it. If the mattress stands upright for a long time, it can cause the springs to shift. Also, it could cause the fabric to sink downward.
Do Not Place Anything On Top of the Mattress
Because a mattress can take up so much space in a storage unit, you might feel inclined to lay boxes and other storage items on top of it. Unfortunately, this can damage the springs and cause permanent damage to the cushions.
Instead, consider putting boxes and other furniture underneath the mattress. If you do this, ensure you create a level surface underneath the mattress, so it remains flat.
Store Your Mattress at Five Star Storage
If you're debating throwing out a mattress because you don't currently need it, consider putting it in a self-storage unit. At Five Star Storage, we have many climate-controlled options for you to choose from and storage units in Minnesota, North Dakota, and South Dakota. We offer small, medium, large, and extra-large units depending on your needs.
Contact us today for more information about storage availability and pricing. We can answer any of your questions and help you to determine what size storage unit you need for your belongings.
More From Five Star Storage