How to Find a Job After Graduation
With graduation coming up, it's time to think of what comes after. Here are some tips on creating a resume, how to find a job, and more.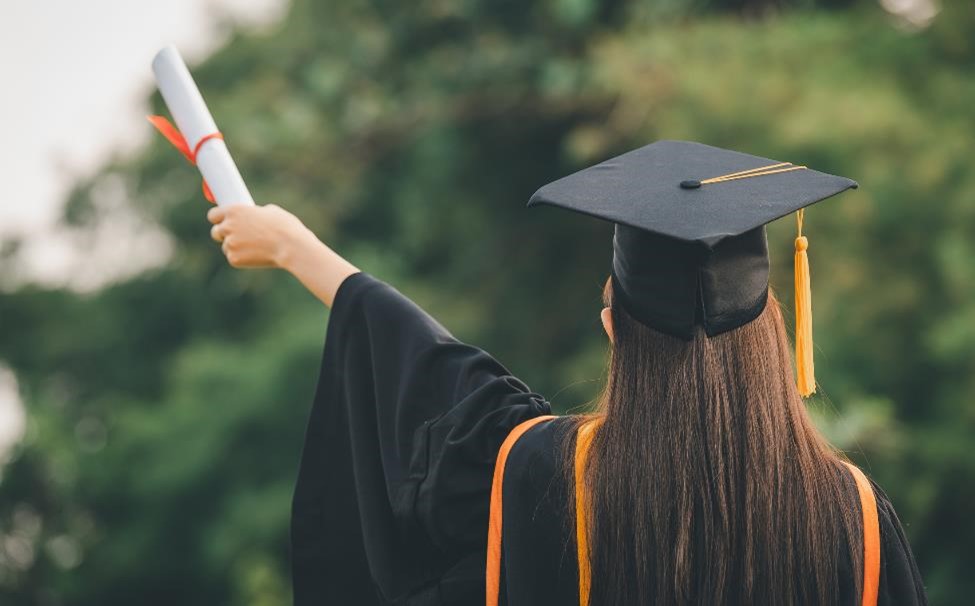 First of all, congratulations for graduating! Whether it's approaching or already come and past, graduation is a significant life event that deserves recognition. You put in a lot of work, and you made it far.
We wish we could say that you can relax now, but you probably already know that's not how it works, and besides, you're probably eager to jump into the workforce and put that degree to good use! That's not always a cut-and-dry process though, which is why Five Star Storage wanted to step into your corner and back you up in the often rigorous process of job searching.
We've put together a brief primer on how to find a job, how to get a remote job (if possible with your career path), and the process of creating a resume—all things essential to taking your next steps. At the end, we'll circle back to the benefits a storage unit could have on easing your transition, no matter where you go or what job you land!
Creating a Resume
There's a chance you've already created a resume if you did any work prior to graduation, but we recognize that won't be the case for everyone, so let's start from square one. A resume is a short profile of your work history, educational history, and relevant skills that would-be employers can review for a snapshot of who you are, so they can judge whether you'd be an effective candidate for a position.
A resume can take a lot of different forms, but we want to address some of the essentials so you aren't left hanging at the beginning of the race.
Start with a Template
Though you can start a resume with nothing more than a blank page in a word document, there are thousands of resources that have pre-constructed templates to make creating one much easier and more appealing to employers. Google Docs and Microsoft Word, to name two big examples, both offer dozens of templates for you to choose from, saving you a lot of time and providing some much-needed direction if you aren't sure what to do.
Cater the Resume for the Job
If you have limited work experience, it's best to include everything on your resume. However, if you have a more prolific catalog of work experiences, it's best to only select the few that are most relevant to the position you want. Emphasize what you are good at, and the skills you think would stand out for the desired role.
Keep the Formatting Simple
This probably doesn't need to be spoken, but your resume is a professional document and should appear as one. This means keep things simple where possible. When creating a resume, you want to avoid big, colorful text, art graphics, cramped text, and other things that generally aren't pleasant to look at or seem like they're trying too hard to stand out.
Additionally, complicated looking resumes can also confuse automated resume scanning systems. These systems are an unfortunate part of job searching, and even if you're a great candidate for a job, that fancy resume might just get you automatically excluded right out of the gate.
How to Find a Job
With a resume in hand, your next task is figuring out where to look for jobs and how to apply for them. There are more ways to do this than ever before, which is both fortunate, but easily overwhelming. We'll summarize the situation for you, but understand that we cannot name every possible method of finding jobs, so you may need to do some legwork depending on the type of job you want.
Online Options
The most common method for finding a job nowadays is through hunting them down online. There are endless avenues to pursue jobs through the internet, but some of the key locations to focus your attention are LinkedIn (a social media platform catered to professional networking and job searching), Indeed (a website that collects thousands of open job opportunities), and Facebook job posting groups.
This is also the most natural way towards how to get a remote job, since remote jobs, by their nature, almost always rely on an internet connection to be viable.
Analogue Options
Even though the internet is a common means of finding work opportunities, if you aren't having any luck on the web, there are more conventional options. Word of mouth continues to be a major contributor to the spread of jobs, and most local newspapers will still regularly post job openings in your area. So, ask around and see what's available.
Jobs for Recent College Graduates
If you're just graduating, you should expect that, no matter where you go, you're likely going to start from the bottom. Depending on your field, this can look like different things, but chances are "intern," "associate," or "assistant" will be somewhere in the title. Do what you can to get your foot in the door, and start accumulating experience as soon as possible. Complete additional research to see if earning a license or certification is needed or would be beneficial to faster progression through your career path, and allocate whatever spare time/energy you have towards that, when possible.
Take your time, build a plan, and do your best.
New Job, More Space
In the wake of that shiny new job offer, you may find yourself in need of an upheaval. This can be both very exciting, and really stressful, especially if you're moving somewhere with less space than you're familiar with, and all college graduates have to find out how to deal with a sudden need for storage space.
Here at Five Star Storage, we provide self storage at several of the Northern states, supplying Minnesota and the Dakotas with intuitive, affordable self-storage options for versatile living situations. Whether you're getting your degree online or are a student at nearby North Dakota State University, Five Star can be your storage solution.
More From Five Star Storage