Steps for Snow Blower Storage After the Winter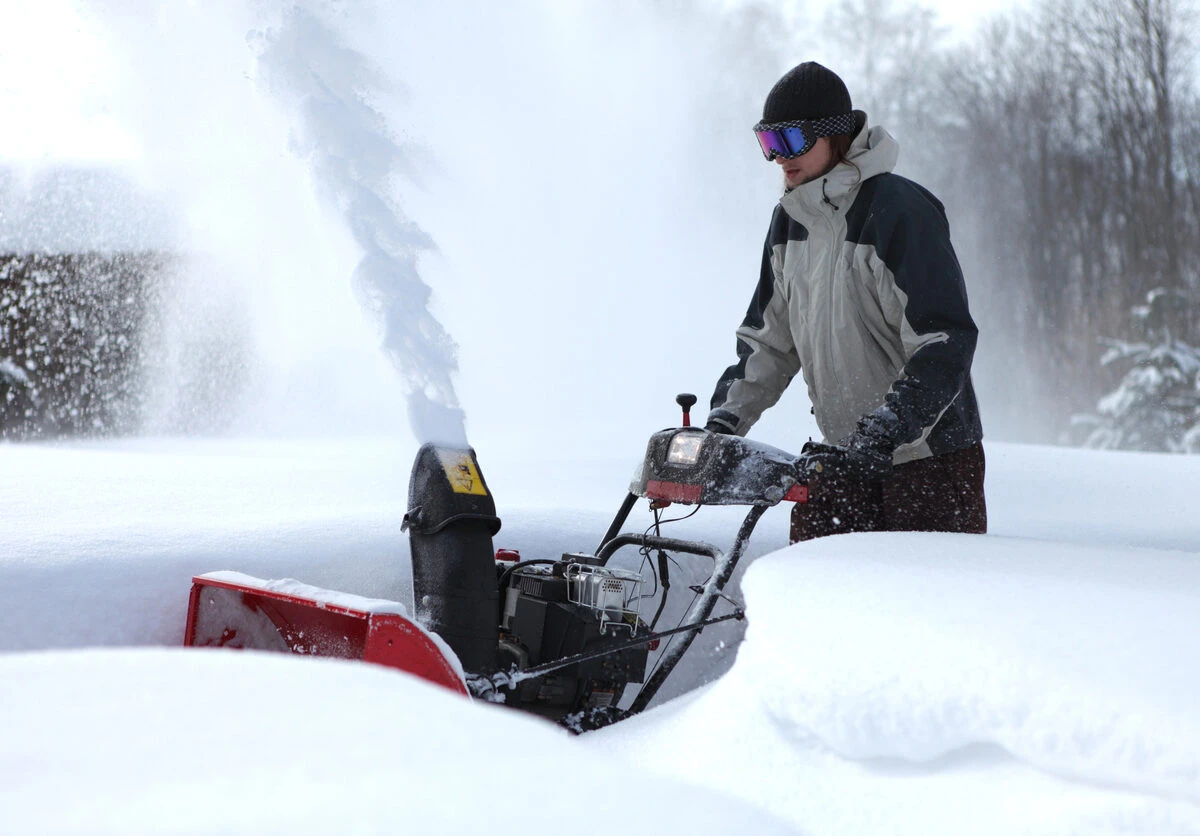 So, you got a snow blower to deal with the heavy snow this winter but you're not sure how to store it away. You may find yourself asking questions such as, "what steps do I take before storing it away?" or "can you store a snow blower away in a storage unit?". Thankfully, Five Star Storage is here to answer your questions on snow blower storage and give you all the tips and tricks on preparing your snow blower for storage.
Can You Store a Snow Blower in a Storage Unit?
Yes, you absolutely can! In fact, it's best to keep your snow blower in a clean, dry area than outside. Before you place your snow blower in a storage unit, though, it's important to fully prepare it for storage. Here's what you need to do.
How to Prepare Your Snow Blower for Storage
Drain the Fuel and Change the Oil
Even if your gas is fully stabilized, you want to drain the fuel from your gas engine no matter what. Letting fuel sit for months can cause gunk to build up or old gas to corrode fuel lines. Draining the fuel from your gas engine will help you avoid having to replace any fuel lines due to gunk build up or cracking.
While changing the oil isn't necessary for storage, it is an extra step you can take so you don't have to come next winter.
Repair Worn Down or Broken Parts
Repairing any parts of your snow blower, such as the blades, when you need it immediately can be extremely difficult and frustrating. Snow blower blades and other parts also may be high in demand due to the season. That's why this is a great preventative maintenance you can do during the spring before you place your snow blower into storage.
Clean and Lubricate the Exterior
Salt is your friend when removing ice and snow, but it can harm your snow blower in the long run. Clean the exterior of any salt and other stains to prevent corrosion and other damage. On the bright side, you don't need any special cleaner or solutions for this step. All you need is some warm water and a cloth.
When your snow blower is done drying after you cleaned it, spray any metal parts with rust prevention spray. This will also help with any corrosion or rusting while your snow blower is kept in storage during the offseason.
Outside Snow Blower Storage
The preferred method to storing your snow blower away is inside, whether it's in your garage, shed, or a storage unit. However, you can store it outside with proper care. Along with the steps mentioned above, you'll want to purchase a cover for your snow blower. Snow blower covers are typically inexpensive and can be found at many hardware stores. You also want to avoid placing your snow blower directly on the ground if you store it outside. Keeping it away from the ground will prevent snow and rain from causing any damage.
Find a Storage Unit for Your Snow Blower Near You
If you don't want to store your snow blower outside or can't find any garage space, Five Star Storage has your storage solutions! Whether you need a small 5×10 unit to store your snow blower and a few other items or a large 10×30 space, let Five Star Storage help you find your perfect fit. We provide superior self storage features, great packing and moving tips, and even packing supplies to help you through your self storage journey!
Not sure what size unit you need? Use our unit size guide to find the space that's right for you and take back your space with the help of a Five Star Storage location near you today!
More From Five Star Storage