Common Questions About Snowblowers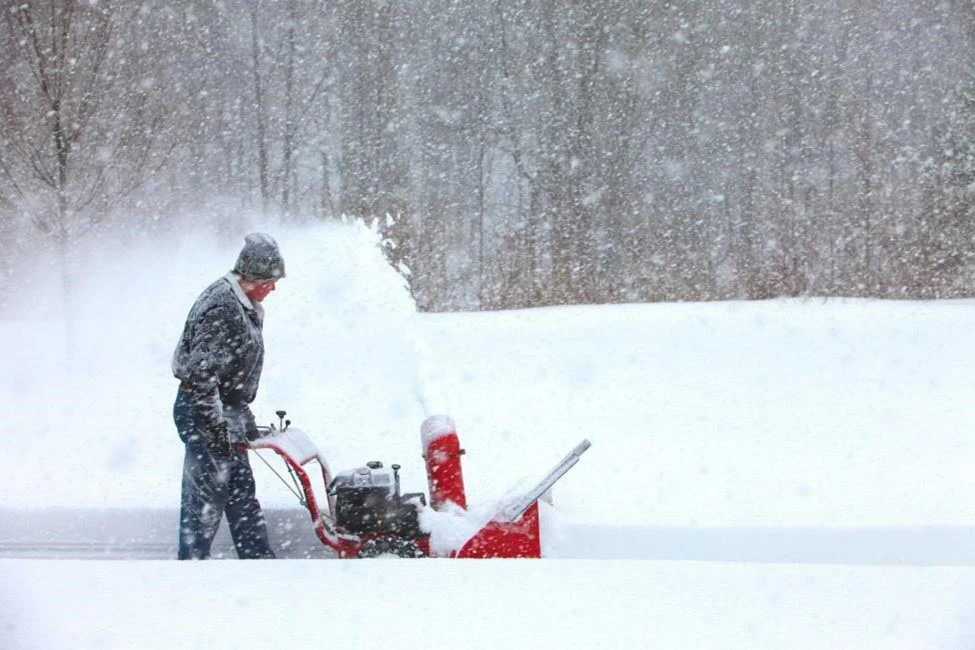 Living in North Dakota or Minnesota means you're no stranger to harsh winters and piles of snow. The simple task of walking to your car can be daunting when you're faced with snow-covered sidewalks. Investing in a snowblower will make your life easier on those cold mornings. With storage facilities in North Dakota and Minnesota, we know how important it is to be prepared for winter.
But if you've never used a snowblower, you probably have some questions about snowblowers. Need some of them answered before you invest in a snowblower? We'll answer some common questions about snowblowers and explain how we can help you store them.
How do I know which snowblower is right for me?
Choosing the right snowblower can save you a lot of time and effort. There are many different types of snowblowers, so it may be hard to know which is best for you. The first step is to consider the amount of snowfall in your area. If your area tends to get intense snowstorms, a more powerful machine will be your best choice. Typically, most snowblowers fall under one of the following categories:


Single stage
Two stage
Three stage
Single stage snowblowers operate using a high-speed auger to collect the snow and push it through the chute. Two stage blowers add a little more power via their use of an impeller, which acts like a fan to help throw the snow out. Lastly, three stage blowers have an accelerator, giving them even more power to make snow removal a breeze.
Should I buy a gas or electric snowblower?
Snowblowers come in both gas and electric varieties. When deciding between a gas and electric model, you'll want to consider the amount of power you need. For heavy snow removal, gas snowblowers offer more power. Most electric snowblowers are single stage and tend to be lighter and quieter. Have a short driveway that often gets light to moderate snowfall? A single stage electric snowblower would work for you! However, if you have a long driveway in an area with heavy snowfall, you'll want the more powerful two or three stage gas snowblower.
How much does a snowblower weigh?
The weight of a snowblower depends on which type or model you have. Typically, the more powerful snowblowers are heavier and larger. Single stage blowers are the lightest models and can range between 20 to 95 lbs. Two and three stage snowblowers with accessories can weigh up to 300 lbs depending on the brand.
Can I use a snowblower on a gravel driveway?
Yes, as long as you have a snowblower with an adjustable auger such as a two or three stage blower. You'll want to adjust the height of the auger to ensure that it does not make contact with the ground. It's critical that you do not use a single stage snowblower on your gravel driveway because the non-adjustable auger will make contact with the rocks and could lead to operator injury.
How can I keep my snowblower from clogging?
A clogged snowblower is the last thing you want when you're clearing your driveway in extreme temperatures. To avoid a clogged snowblower, we recommend using a non-stick snow blower spray. To use, simply spray it directly on the auger and inside of the chute. This will keep the surfaces slick, meaning that snow will have a harder time sticking and clumping. If you notice your snowblower clogging more than usual, you may be moving too slow. Moving faster will cause more snow to flow through, and clogs are less likely to occur.
How do I properly store my snowblower?
When spring has finally sprung and you're ready to store your snowblower, it's important to take a few steps to ensure your machine is protected during the offseason. We recommend the following steps:
Use a mild soap to remove any debris.
Drain the fuel tank.
Lubricate the metal to avoid rust.
Cover with a tarp or snowblower cover.
Store in an appropriate, weather-safe location.
Ready to store your snowblower, but there's no room in your garage? We can help! Five Star Storage has several locations that offer climate controlled storage units to ensure that your snowblower is protected and ready for when you need it. Find a Five Star Storage location near you to rent your unit today!
More From Five Star Storage