How Self Storage Can Help With Your Summer Move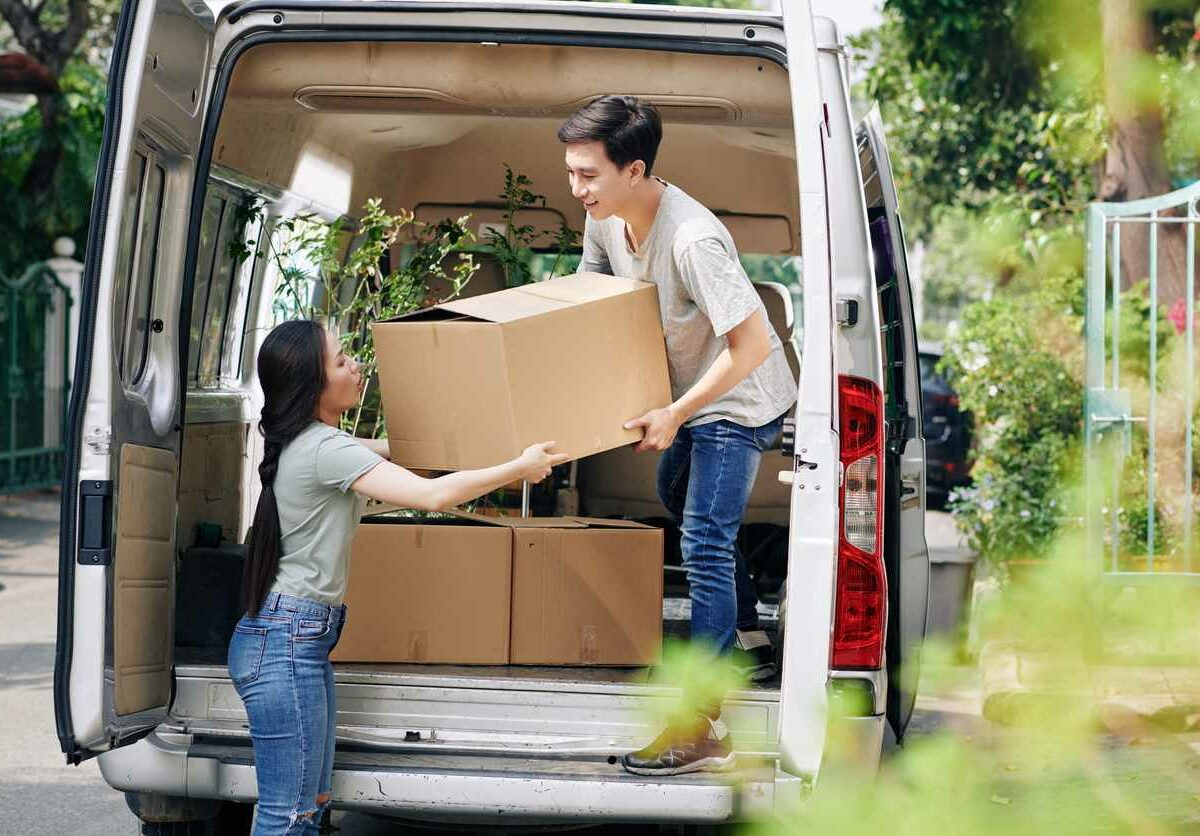 The long days and warmer temperatures make summer a popular season for moving or completing renovation projects. While the process can at times be overwhelming, self storage can help! This guide from the experts at Five Star Storage explores how renting a self storage unit can help during your movie, including storing furniture while staging your home, serving as a stop between homes, and downsizing.
When is the Best Time to Move?
Spring is a common time for people to begin shopping for new homes. Families often move during the summer if they have kids who will be transferring to new schools. Relocating over the summer break allows students to get situated and comfortable in a new place before starting the school year. They also don't need to worry about missing class or falling behind, which can be a risk when relocating during the academic year.
For those who are looking to renovate their homes, summer can be a beneficial time for extensive projects since life can be a bit more flexible for many during June, July, and August. Choosing to live somewhere temporarily or enjoy an extended vacation while your home is being worked on can be a great option during the summertime.
However, the best time to move is when it works best for your specific situation, whether that means aligning with a house sale, a lease ending, or when a new job begins.
Tips for Moving in the Summer
Plan Ahead
Because summer is a common time for people to move and/or renovate their homes,
use the long days to your advantage. With the sun up longer, you can get more accomplished during these light-filled hours and condense your move into fewer days than you would during the fall or winter months.
Be Mindful of the Heat
The longer days can be energizing and provide more light, but they can have higher temperatures. Be sure to take frequent water breaks and rest if you feel overheated. If you've hired movers or contractors for a renovation, consider having water coolers and snacks out for them.
If you have items that may be damaged due to heat, make sure they're kept inside or in the shade until you absolutely need to put them in your car or moving truck. Placing temperature-sensitive belongings in a climate controlled storage unit during moving day, or beyond, is a great way to ensure peace of mind for your items. This type of storage unit maintains a steady range of temperatures year round for an added layer of protection against the hot or cold. Certain items can suffer weather-related damage including warping, cracking, and melting.
Moving with Self Storage
Coordinating a move or home renovation project can be tough. Sometimes your home may sell before your next one closes. Or you may choose to move out for a few months during an extensive home renovation project. Using self storage during moving can be a way to decrease some of the stress that may occur during this flex time. For people living in a furnished, short-term rental, they might not be able to move all of their furniture into their temporary home. Some homeowners may be downsizing during a move and require offsite self storage after a move. No matter the reason, it can be helpful to store excess items in a secure location during your move.
How to Organize a Storage Unit
Storage units are empty spaces that you can use to your advantage. Depending on the types of and amount of items you're storing, you may need different techniques to organize your items the best way. Here are some tips to help you best use the storage space:
To utilize the space well, use storage boxes that can be easily stacked on top of each other. Put heavier, bulkier items on the bottom with more fragile items on the top.
Consider adding in shelving if you have items that cannot be stacked, are bulky or oddly-shaped, or shouldn't have other things stacked on them. You can build your own shelves or purchase used shelving to save some cash.
Be sure to label everything clearly and to use labels that are easy to read. You can purchase sticky labels or write legibly in dark marker.
Store similar items with one another so that they're easy to locate when you need to retrieve specific things. For example, pack all summer gear together, all fall décor together, etc.
A color-coding system is a great way to help you easily find the items you need. Use colored stickers, symbols, or label boxes using different colored markers.
Keep your items organized by placing them carefully. Fold clothing, tablecloths, towels, blankets, etc. rather than throwing them into a box. Stack books and movies in alphabetical order so they can be put away quickly when you open them later. Taking the time to organize your items when packing will make it easier when unpacking them.
Five Star Storage proudly serves residents and business owners in North Dakota, South Dakota, Minnesota, and Montana. Browse available units online, stop by during office hours, or give our knowledgeable team a call for assistance at any time as you prepare for your summer move!
More From Five Star Storage