How to Make Your Small Home Feel Spacious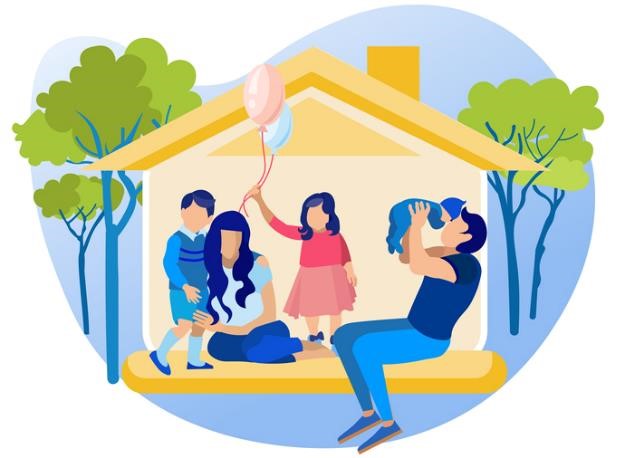 Like many homeowners, you've probably spent more time in your house than usual for the past few months. While being stuck inside for extended periods of time may inspire some people to redecorate, your small home may be making you feel cramped and frustrated instead of creative.
In order to help you thrive in these times, Five Star Storage has put together a guide of tips for making your small home feel spacious. From making natural light and colors work in your favor to tailoring furniture and patterns to fit your home, you'll find the solutions you need to feel comfortable and stylish in your small space.
Use Better Lighting to Make Your Home Feel Bigger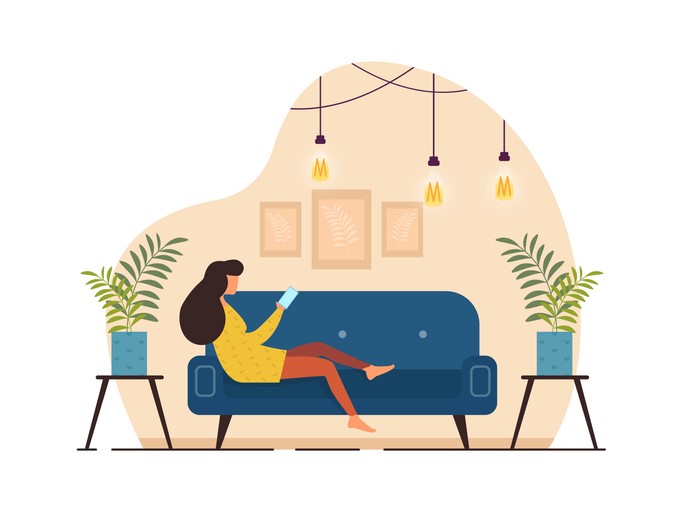 One of the easiest and most affordable ways to boost your mood and make your home feel more spacious is to make light work for you. By improving the lighting in your home, you can make small spaces feel significantly larger. There's a wide variety of ways to brighten your home, such as:
The light sources you use
Your wall colors
Mirrors
Reposition Your Light Sources and Replace Light Bulbs
Where you position your lamps should vary from room to room. While you might put table lamps in your bedroom for your nightstand or dresser, you wouldn't use such short light sources for your living room. For living rooms and other common shared areas, use a floor lamp in tandem with overhead lighting to create the illusion of more space.
Even changing your light bulbs can make your home feel more spacious. You may not realize it, but there is a wide variety of light bulbs, each with its own unique shape, color, wattage, and purpose. Popular types for lighting homes include:
Incandescent: The "traditional" light bulb type, emits warm, yellow light.

Good for: Ambiance lighting in bedrooms and living rooms.

Compact fluorescent bulb (CFL): Use 75% less energy than incandescent bulbs, and typically emits a cooler light.

Good for kitchens, bathrooms, and garages.

LED: Lasts three times longer than CFLs, and comes in a variety of colors.

Good for: Accent lighting in bedrooms and living rooms.

Halogen: Uses the most energy, and emits white, daytime-like light.

Good for: Accent lighting in kitchens, bathrooms, and garages.
Paint Your Walls in Lighter Colors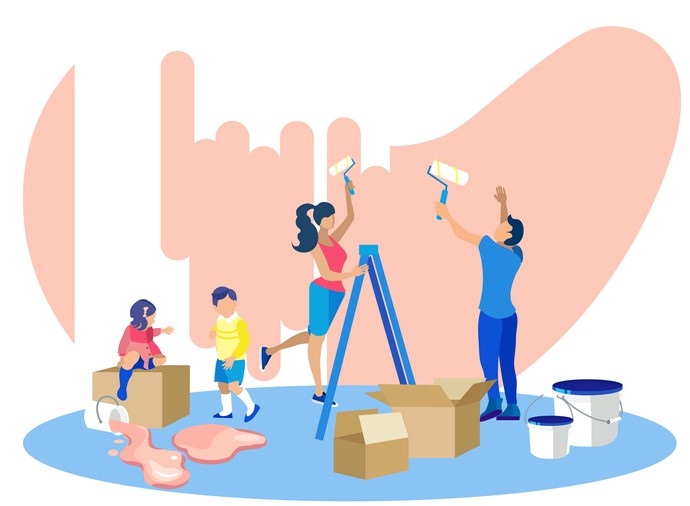 According to the National Center for Biotechnology Information, bright paint makes interior surfaces, such as ceilings and walls, appear farther away. While darker colors absorb light, bright paint colors reflect it, which brightens your home and creates the illusion of more space. In a small home, your wall colors can make the difference between whether you feel comfortable.
If your home feels small, it may be because of the paint colors you've chosen for your walls. Instead of dark colors, such as black and navy, paint your home with the following colors:
Aside from brightening your home, lighter colors can also brighten your mood. Cooler colors, such as light green, blue, and purple, are refreshing, and can improve your ability to relax. These colors are perfect for creating a bright, relaxed environment in bedrooms and living rooms.
Warmer colors, such as yellow and orange, can create energy and positive feelings, which makes them great accent colors for kitchens, dining rooms, and other active areas in your home.
Maximize Natural Light with Mirrors
For time and budget-efficient solutions for improving your home's lighting, use mirrors. Strategically placing mirrors in your home can instantly create a sense of more space in even the smallest room. There are a wide variety of focal points throughout your home where you can place mirrors, including:
Over the fireplace
Near windows
On doors
At the end of hallways
You can also use more subtle mirror placements, such as lamps with reflective bases and mirror table tops. Not only will they help maximize the light in your home, but they'll add to your style as well.
Reorganize Your Living Space
If your home is well-lit but still feels small, you may have too many belongings stored in the wrong places. Clutter, bulky furniture, and too many belongings in a small house can easily make your living environment feel even tinier. Take back your space and style with these helpful solutions.
Declutter Your Home
The first step of reorganizing your home is to declutter, as clutter can make you feel stressed and cramped. Whether it's a pile of old magazines or the unused exercise equipment in the corner of your living room, clutter can easily rob you of valuable space.
Decluttering also helps you save your precious time and energy. Rather than try to find a space in your home for clutter, donate or throw away items you don't use. A general rule of thumb is to get rid of any item that you haven't used in over a year. Common clutter sources include:
Unworn clothes and shoes
Broken items
Duplicate items (extra bedding, furniture, clothes, etc.)
Outdated technology (CDs, DVDs, computers, etc.)
Old papers (bills, receipts, documents, etc.)
Use Slimmer Furniture and Hidden Storage
The wrong furniture can also take away space from your home. Bulky sofas and tall cabinets can make your rooms feel narrow and short. By using sofas and chairs with smaller footprints and streamlined designs, you can create a better flow of space in your home.
Furniture that sits lower to the ground can also create the illusion of taller ceilings. Use short bed frames in your bedroom and low-to-the-ground sofas for your living room. Shorter furniture also opens up opportunities for mid-century modern interior design inspiration.
Another solution for creating space in your home to use furniture with hidden storage. Multifunctional furniture, such as ottomans and coffee tables, offer stylish storage without sacrificing space in your home.
Rent a Storage Unit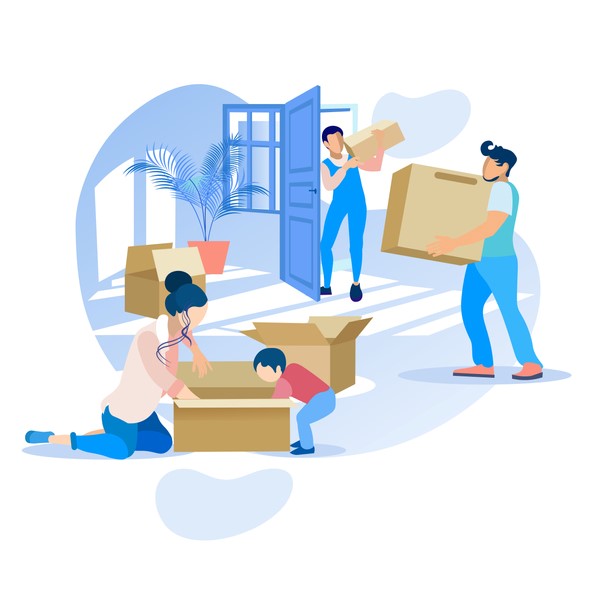 Sometimes, you simply have more belongings than space in your home. If your house still feels small after decluttering and reorganizing, don't get rid of the belongings you care about. Instead, rent a self storage unit. With self storage, you can create more room in your home without sacrificing keepsakes, seasonal items, or furniture.
In addition, self storage gives you more time to decide what to do with your belongings. Whether you need permanent extra closet space or a short-term place to keep the contents of an entire room, self storage has the solution. In addition to decluttering, you can utilize storage for:
Seasonal decoration and clothes
Heirlooms and other valuables
Archival storage (documents, receipts, contracts, etc.)
Maximize Your Home's Space with Five Star Storage Today
For clean, affordable storage solutions, look no further than Five Star Storage. Since 2004, we have proudly served the storage needs of North Dakota and Minnesota residents and business owners. We offer a wide variety of unit sizes with features such as climate control, vehicle storage, and drive-up access. And no matter how long you need extra space, our convenient month-by-month leasing is perfect for any budget.
Take back space in your home with Five Star Storage. For a premium storage experience, visit one of our North Dakota or Minnesota self storage facilities in-person or online today!
More From Five Star Storage