How to Best Utilize Self Storage After the Holidays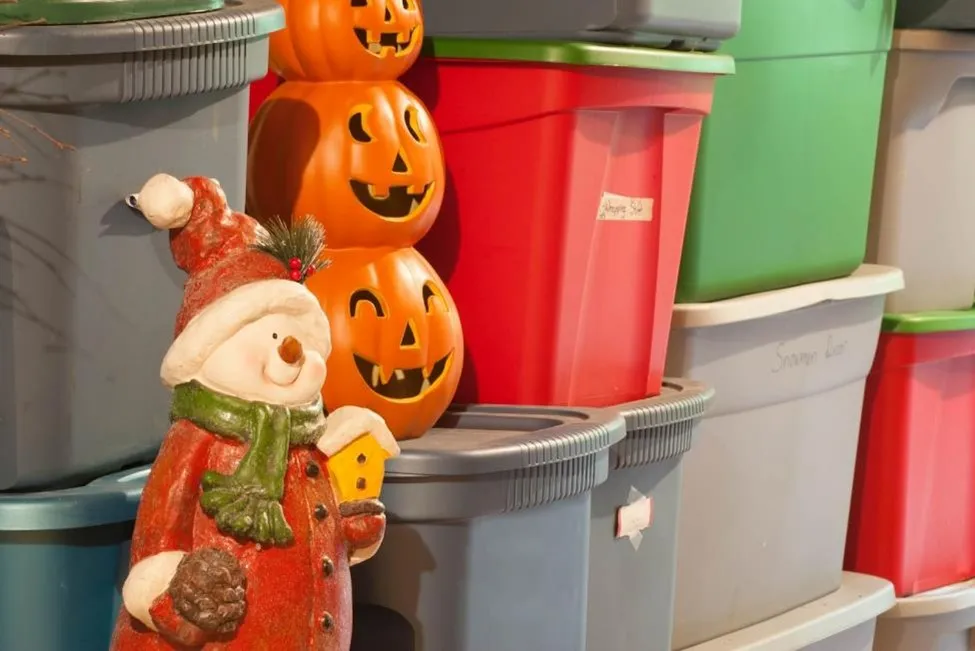 Once the holidays are over and your out-of-town guests have gone home, it's time to take down the decorations and get your house back in order. If you utilize a self storage unit during the holidays to create extra space in your home, clean up guest rooms, or hide presents, you don't have to say goodbye to your clutter free space just yet. There are many reasons to use self storage for both personal and business purposes.
This guide from Five Star Storage will help you transition your storage unit from seasonal to year-round you can use no matter the season.
Pack Away Items in Holiday Storage
Remove your tree and pack it away if it's a fake tree or arrange for it to be disposed of if it's real. As you remove ornaments, take time to inspect each one and check for cracks and chips. If the ornaments can be fixed, make these repairs before you pack them away, otherwise toss any ornaments that can't be salvaged.
Wash, dry, and fold holiday linens. Storing these items while they have spots can permanently set the stains and make them impossible to get out when you are ready to use them again. Store linens in a container that allows for circulation and opt for climate controlled storage, if possible, to reduce the possibility of moisture and humidity damage.
Get Summer Garage Sale Items Out of the Way
While you're cleaning, it's likely you'll come across items that you no longer want or need but still have a lot of use left in them. If you're planning to have a garage sale once summer weather hits, a storage unit is a great place to store items until the day comes. Utilizing a storage unit for these items will keep your home clutter free while keeping them safe from being damaged while in your home. Five Star Storage has unit sizes ranging from 5×5 that hold boxes and small furniture pieces to 10×20 units that hold furniture, outdoor gear, and appliances.
Store Belongings During a Remodel or Decluttering Project
Whether you're renovating your home office or your business office, Five Star Storage has the space you need to store all of your belongings, from boxes of decorations to large appliances and furniture. Our drive-up access makes it easy to unload even the heaviest of items. Simply drive up to your unit, roll up the door, and transfer your items into your unit.
When planning for the move, be sure to map out where each item will be stored, especially if you'll be renting a large unit. Appliances should be wiped down and stored under a sheet or breathable cover toward the back of your unit. Disassemble beds and tables and store these upright and on the side to create more floor space for other items.
Business Storage Ideas
A new year can bring new adventures, and that may mean opening a new business or expanding the offerings of one you already have! Commercial self storage can be used for storing inventory, which can be especially useful for keeping things in one spot if you work out of your home. If you keep extra inventory on hand or stock up on materials, self storage can keep your items safe and organized instead of spilling out of your workspace into other rooms of your home.
In addition to storing inventory, storage can be useful for businesses that use a lot of paperwork. Filing cabinets can be helpful but paperwork can quickly stack up and take over valuable workspace. Be sure to look at facility features and opt for a climate controlled unit to store documents and paperwork to protect important documents from extreme temperatures and humidity that may cause damage to the paper.
Make More Space with Self Storage
From closet sized 5×5 units for seasonal decorations and clutter to 10×30 units for furniture, appliances, and business inventory, Five Star Storage has the self storage solutions you need. Whether you're planning a remodel or just want to free up some extra closet space, a self storage unit can help you take control of your space, no matter what time of year it is.
Use our unit size guide to find the space that's right for you and take back your space with the help of a Five Star Storage location near you today!
More From Five Star Storage