What Kind of Box Should I Use?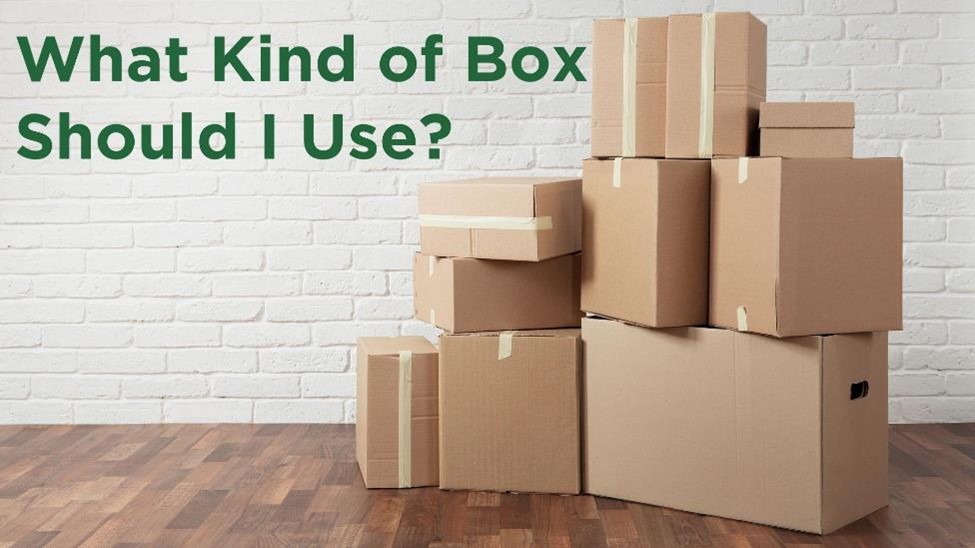 Moving into a new home often comes with a laundry list of tasks that can often feel overwhelming and never ending. From renting a moving truck to hiring movers to finding a reliable storage unit, the list seems to go on and on. The last thing you have time to worry about is what kind of boxes you need to start packing. With this guide, we'll explain how to choose the right moving boxes and point you in the right direction to make your move just that much easier.
Types of Boxes
Before you start packing, think about all of your home's contents that need to be packed in boxes. This will help determine what type of boxes you'll need. Whether you are packing clothes, dishes, or picture frames, each category of items will require a different type of box. There are three main types of boxes that you can use: cardboard boxes, specialty boxes, and plastic bins. All three have benefits and drawbacks and are good for different items and situations.
Cardboard Boxes
Cardboard boxes are the most common type of boxes used when moving. These boxes come in a variety of sizes ranging from small to extra large. Here are some of the types of things you can store in each size:
Small: these boxes are 6 x 12 x 12 inches and are great for packing books, small kitchen appliances, lamps, and fragile items.
Medium: these boxes are 18 x 18 x 16 inches and can hold things like clothes, electronics, towels, pots, pans, and decorative items.
Large: these boxes are 18 x 18 x 24 and are good for bedding, toys, rugs, purses, pillows, shoes, and small appliances.
Extra Large: these boxes are about 22 x 22 x 21.5 inches and are perfect for bulky items, sports equipment, heavy winter coats, and large blankets
While it may be impulsive to try to fill these boxes with as many items as you can, try to avoid it. Overfilling can cause boxes to become too heavy to lift and can sometimes even cause them to break and rip. Save your back and legs muscles by only filling your boxes up to around 50 pounds maximum.
Specialty Boxes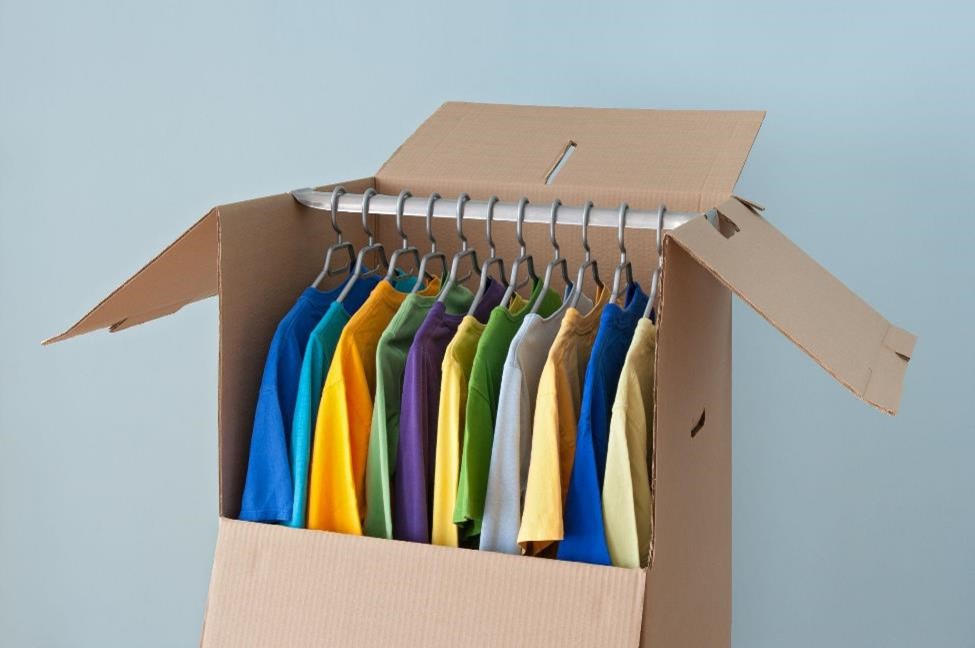 Specialty boxes are boxes that are made to hold and store a specific item easier. The two most common types of specialty boxes are wardrobe boxes and dish pack boxes. As their name suggests, Wardrobe boxes mimic a wardrobe and are used for hanging clothes during a move. They feature a rod across the top of the box where you can easily hang clothes that can't be packed flat in regular boxes. Dish pack boxes are great for packing fragile dishes, cups, mugs, and wine glasses. They include partitions that help protect against broken and shattered glasses during your move.
Plastic Bins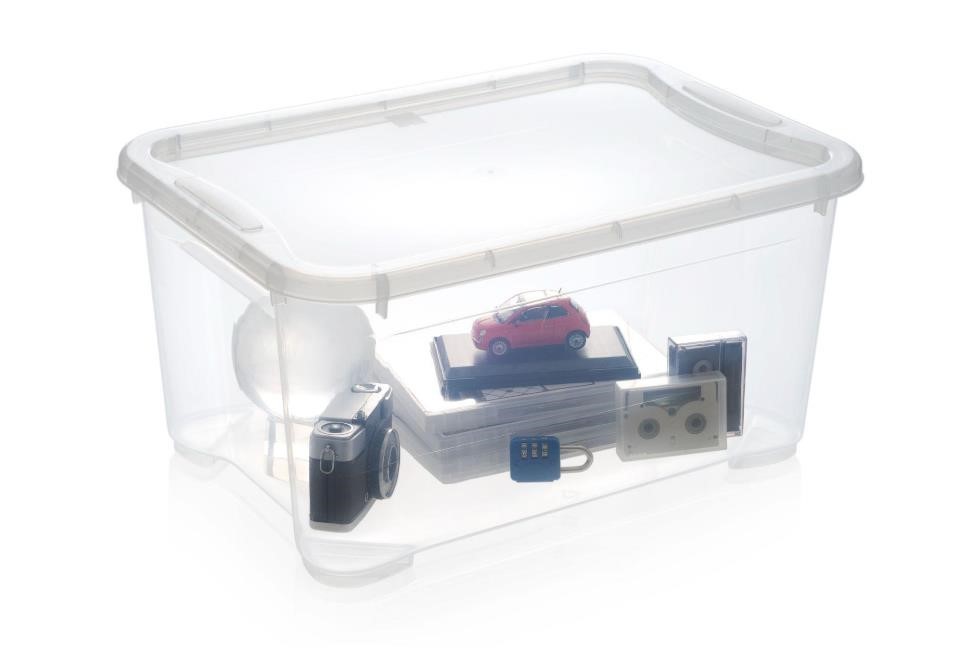 Plastic bins and containers are also a great option to pack your belongings in. They come in multiple shapes and sizes and are waterproof, reusable, and easily stackable. Plastic bins are good for packing just about anything, from winter clothes to kitchen utensils to gardening tools. When choosing a plastic container try to find one that is clear, so you can easily see what's inside without having to open it.
Where to Get Boxes & Moving Supplies?
As you're starting to create a list of the boxes and supplies you need, you can start planning where you'll go to pick them up. With all of the errands you already have to run before making your big move, you don't want to add to the list by having to go to multiple places to gather your supplies. Luckily, at Five Star Storage, we make it easy to get all of your boxes and moving supplies in one place. No matter if you're moving across town or across the country, our supplies will help you get the job done.
How Many Boxes Do I Need?
Now that you have an idea of what type of boxes you may need, now is the time to determine just about how many boxes you need. This can become a bit tricky as different homes vary in the number of rooms, room sizes, and lifestyles. Fortunately, there are many moving calculator tools that can help you estimate how many boxes you'll need. In general, you'll want to purchase about 10 small, 8 medium, and 5 large packing boxes per room. Don't worry about your estimate being exact because most places will buy back any unused boxes that you didn't need.
What Else Do I Need?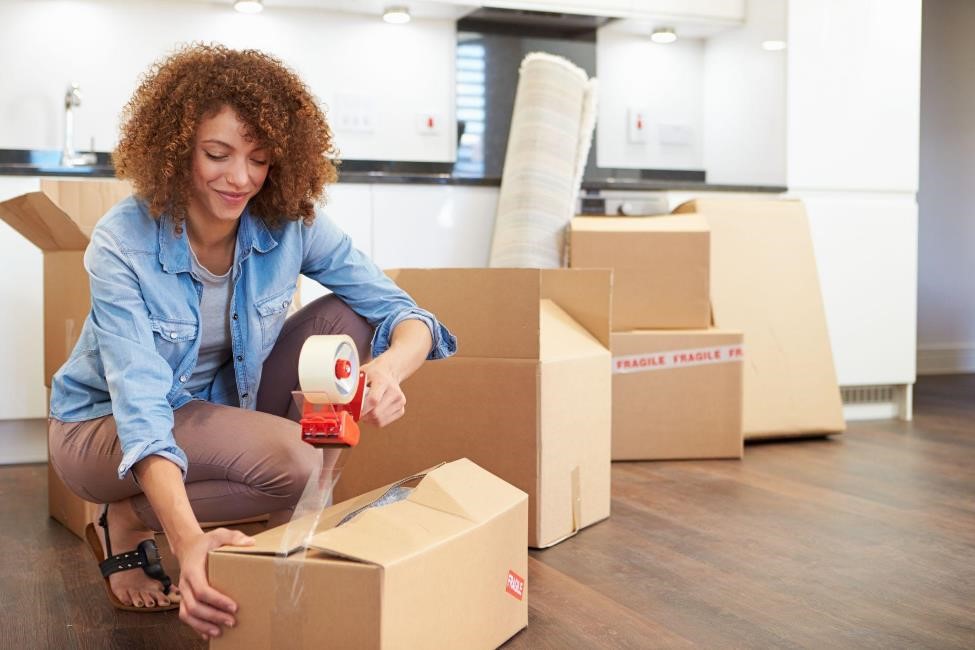 Once you've decided how many boxes you'll need, it's important to think about the other supplies you may also need that may not be top of mind. Some of these supplies include:
Furniture pads: to protect your belongings from scratches during your move.
Mattress bags: to keep dust, dirt, and debris off your mattresses.
Dish pack partition kits: to pack and protect your fragile dishes properly.
Packing tape: to securely seal your cardboard boxes.
Ropes and tie-downs: to secure items on your car, moving truck, or van.
Labels: to keep everything organized when packing your belongings.
All of these supplies will help make your move a smooth and easy experience and are available at Five Star Storage facilities for purchase.
Complete Your Move with Five Star Storage
Need a secure place to store some of your belongings before you move in? Five Star Storage has got you covered. Along with our high-quality boxes and moving supplies, we also provide a wide variety of storage solutions at affordable rates. With storage unit sizes ranging from 5 x 5 to 10 x 30 and beyond, you can store just a few things, the contents of your entire home, or anything in between on a flexible month-to-month lease. Stop by a Five Star Storage facility near you to pick up your moving supplies or rent your storage unit online today.
More From Five Star Storage