How to Move Back Home With Your Parents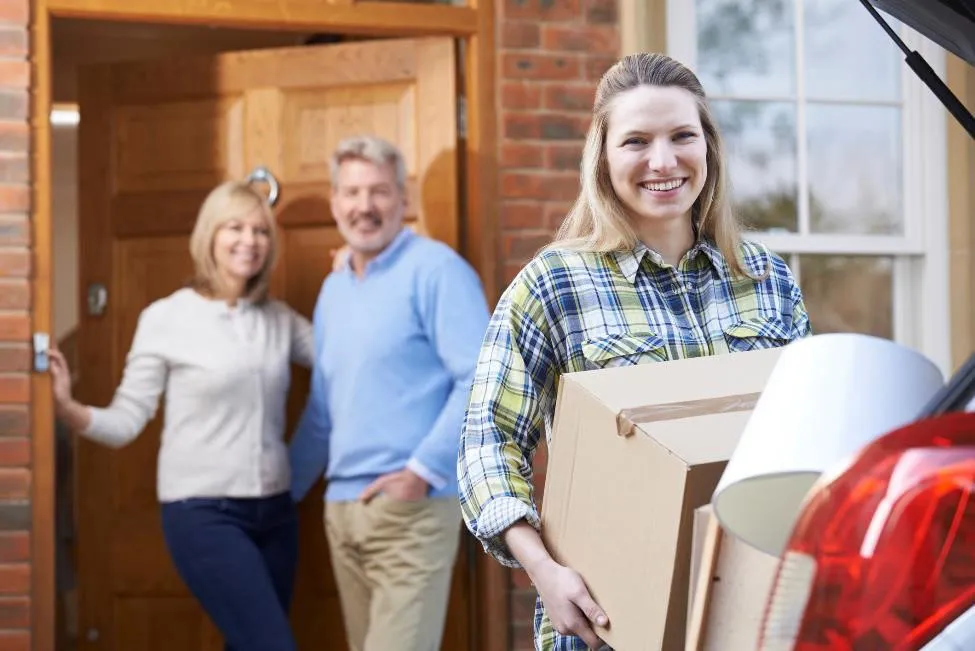 Let's face it; moving back with your parents can be challenging. Whether you've had your first taste of independence as a college student or are moving (perhaps unwillingly) back into the nest for financial reasons, navigating this lifestyle change is sometimes tricky.
At Five Star Storage, we've helped young people move back to their parents with our affordable storage units near you. As a result, we've got tips to share—find out how to make the most of this time with your parents while looking for work or saving for the future.
Set Clear Expectations
Although coming home by a certain hour or limiting the amount of stuff you bring can feel a little uncomfortable, temporarily leaving your old ways behind will help you get along with your parents. Showing that you respect them—and their rules—goes a long way towards a healthy relationship.
So, before you pull your belongings out of student storage or make bar-hopping plans with friends, take a minute to consider how these moves might impact your agreement and relationship with your parents.
The Exit Plan
Whatever the reason for moving back with your parents, knowing approximately when you'll move out helps both of you. They'll worry less about your independence, and you'll rest easier knowing you have a strategy. If possible, let them know roughly when you expect to get your own place. Instill confidence by explaining how you'll fund your move, and let them know that you plan to create as little impact as possible on their routines. Reserving residential storage and establishing a savings account specifically for your move are a couple of ways to show that you don't plan on making your return home a permanent one.
Relationship Maintenance
Once you've adjusted your attitude and your habits to meet your parents' expectations, you might find that you really enjoy spending time at home as an adult. You can relate to each other as something closer to equals, which may help you appreciate the rare opportunity to spend significant amounts of quality time with them. Thank them for letting you return to the nest, and thank your lucky stars for the chance to relate to your parents on a whole new level.
It's Not the End of the World
When done properly, moving back with your parents can actually be a positive experience for everyone involved, and though it may hurt your pride, it can help save you money and even grow closer to your family.
Prevent clutter in your pared-down living quarters by renting residential storage space. You'll have easy access to your stuff while keeping your room clean and your parents happy. Five Star Storage offers student storage as well as commercial units, residential storage and indoor spaces for vehicles. Reserve a unit online, or contact our friendly staff for assistance.
More From Five Star Storage